How I Keep Holding On to My Optimism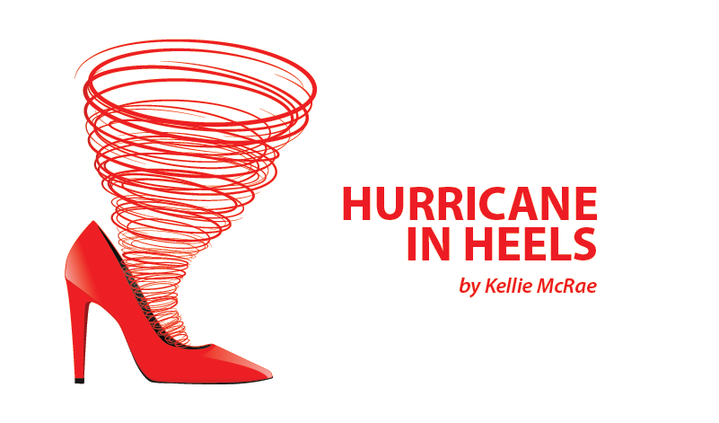 I think that whenever someone gets a life-changing medical diagnosis, their attitude is, "I'm going to beat it." I could be wrong, but all the movies I've watched back me up (because movies are real), and this was the attitude I had. I felt sincere optimism that the medications would make a difference in every symptom I was experiencing.
Well, I'm a bit over three years into my diagnosis, and I can tell you two things: The medications don't really change a lot in the way of pain, flares, or exhaustion, and remission does not mean your life returns to "normal."
The thing about flares is that you have no idea when they will start or when they will end. In my experience, the longer they linger, the harder you must fight to remain optimistic and to try to get things done. I shared in another column why I use the word "battle" to describe living with this diagnosis. It's a battle to get out of bed, to shower, to just live a life, because doing something as simple as going to the grocery store can wipe you out for days.
It is so much easier to be negative and complain, but this only makes things worse. Why? What we focus on expands, right? If I focus on the good things about my day or my life, that expands. This mindset has worked well for me. Is it easy? Absolutely not!
I am currently battling pain, exhaustion, depression, anxiety, and my crazy lungs, but the hardest battle is to remain joyful, to find something to be grateful for each day, to push to spend time with others instead of retreating into myself. It's difficult to deal with the guilt that comes with an illness that never goes away and doesn't get "better." Some people have stopped inviting me out; that's not my problem. Some are always inviting me and I can't always go; they understand and still try.
I must remember that I can still do a lot. I just have to make provisions for my limitations. Often, because I can't just get up and go, I simply won't go at all. This is not good. It's important to push myself to still do things I enjoy for my own happiness. I can't just throw in the towel on my life.
Optimism is another thing we must fight for. I wish it was as easy as waking up and saying, "This is how it will be," and actually having it be that way. I have to laugh at the tug of war that I have with lupus just to accomplish basic things. I woke up a little over a week ago and decided I would go to a movie with a friend. Well, I still hope I get to see the movie, but between Raynaud's and coughing until I lost my lunch, we never got inside the movie theater. I got up, though, and declared that I was going to the movies.
When something so simple is ruined, when something that most people take for granted — as I did at one time — becomes a painful challenge, remaining optimistic can be tough. The longer I live with lupus, the more I have to laugh at how optimistic I was at the beginning. It was definitely much easier than when I had the attitude "I'm going to beat it."
I now have the attitude of "I'm going to have a life," so I'm still optimistic. I'm just moving in a new direction.
***
Note: Lupus News Today is strictly a news and information website about the disease. It does not provide medical advice, diagnosis, or treatment. This content is not intended to be a substitute for professional medical advice, diagnosis, or treatment. Always seek the advice of your physician or other qualified health provider with any questions you may have regarding a medical condition. Never disregard professional medical advice or delay in seeking it because of something you have read on this website. The opinions expressed in this column are not those of Lupus News Today, or its parent company, BioNews Services, and are intended to spark discussion about issues pertaining to lupus.