The Mantra 'I Have Lupus but Lupus Doesn't Have Me' Is Nonsense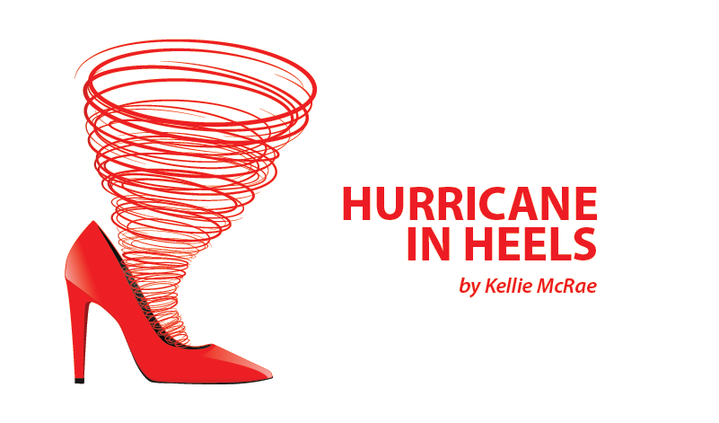 A while back, I shared a mantra I learned in the military years ago that's been echoed by many. I had realized that the phrase I'd been indoctrinated to believe — "pain is weakness leaving the body" — is, for lack of a better word, hooey!
Another nonsense phrase is, "I have lupus but lupus doesn't have me." Lupus has its pinky finger up my nose and is leading me around town like a circus clown. It's wearing me like cheap perfume.
In the years since my diagnosis, I have put on a brave face and said I was the one giving lupus a run for its money. All the while, lupus sat in a corner keeping an eye on my favorite things to do, the events I look forward to, and even new clothing items I make. (Time for super weight loss. You're not wearing that anymore.)
I've seen the inside of more hospitals than I care to remember, thanks to lupus. I've seen specialists I never knew existed until I needed them. Hemo who? I've popped more pills, had more needles in my arms, and been in more high-powered machines than I ever thought possible, and I'm not done — I can assure you of that.
Lupus lets me know it's pushing all the buttons and pulling all the strings. I bend to its will, not the other way around. As if to show me who is in control, it not only moved into my body like a squatter, but also brought family in the form of other miseries that refuse to leave unless I call the law (such as ugly medications that hurt almost as much as they help). And once they feel safe, they rear their ugly heads again.
I don't want you to feel beat up or as if you can't win. Though lupus shakes me like a rag doll (can you tell I love these funny analogies?), I want you to know where it's not winning. Regardless of the pain, the fatigue, the many hospital stays, and the multiple specialists who now see me regularly in two different countries, my attitude is "go."
I have been rolling around in pain for a few weeks now. I have been having "huff-and-puff" days. This is when I get winded from standing. No matter what, I still do my best to keep going. My body is being worn down on many days but my spirit is strong.
This is a choice I make daily. There are moments when I become overwhelmed. Tears are inevitable on those days, but I let them flow. They are my pressure-release valve. Then, I am back to being as optimistic under the circumstances as I can be.
I have no idea what will happen in the future. I do know that I have no choice but to handle things as they come. I could simply sit down and feel that I have no control over anything. That would truly leave me feeling hopeless.
Instead, I try to find things that add sunshine to the day, bring a smile to myself and others, if possible, and admit that lupus is dragging me around. I will do my best to at least control what I can in the process. I get to decide on positivity, happiness, and humor.
I hope you, too, will do your best to stay as hopeful as possible when lupus manhandles you. If you must cry, scream, and be angry, that's natural, too. I've certainly got those feelings, and I let them flow when I need to. However, I realize I would not have those feelings if lupus did not have a certain amount of control over my life. To cope, I must finally admit that.
***
Note: Lupus News Today is strictly a news and information website about the disease. It does not provide medical advice, diagnosis, or treatment. This content is not intended to be a substitute for professional medical advice, diagnosis, or treatment. Always seek the advice of your physician or other qualified health provider with any questions you may have regarding a medical condition. Never disregard professional medical advice or delay in seeking it because of something you have read on this website. The opinions expressed in this column are not those of Lupus News Today, or its parent company, BioNews Services, and are intended to spark discussion about issues pertaining to lupus.