How Lupus Was the Catalyst to Authenticity in My Life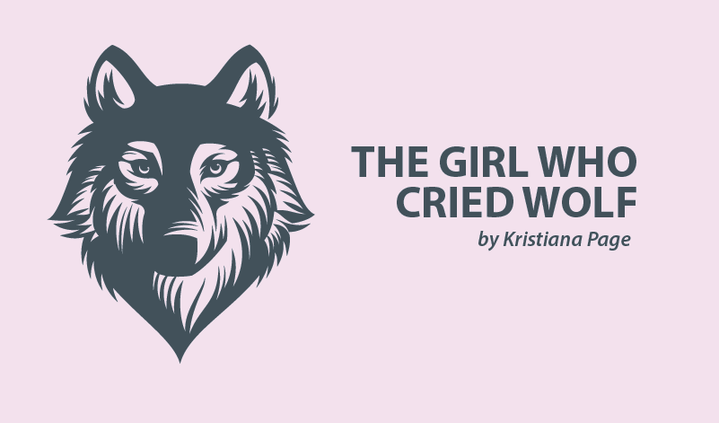 At one point or another, everyone realizes that pleasing the masses is impossible. With that realization comes freedom. The freedom to finally live the way you have always wanted. The freedom to stop caring about what anyone else might think of you.
Most people reach the "I don't care" threshold sometime in their 30s or 40s. It starts with reflecting on all the hardships, trauma, and struggles you have endured. Then comes the realization that your "best self" is only hindered by the opinions of others.
This happened a lot earlier in my life than it does for most. It seems to take people between three and four decades to stop caring. In my case, it took a little over two. But my experience is not the norm. And abnormal things are bound to happen when you are confronted by something as wild and chaotic as lupus.
My greatest hardship came when I was 20 1/2 years old in the form of a big, bad wolf. And he huffed and puffed and blew my house down. Not once. Not twice. But every day for over three years straight.
During that period, in the midst of my struggle, I would often hear a little voice in the background. A voice that always reassured me I was strong enough to see the other side of this; I was going to make it through. Years down the track, I realized that the voice that kept me going was my own.
I have long looked to that voice for guidance. And now, as I grow in strength and confidence, it's that voice that compels me to dare to be bold.
Facing your mortality has a funny way of putting life into perspective. Suddenly the little things no longer matter. When you remove the small things all that's left is a fork in the road. To the left lies a smooth path of ease and comfort. On the right is a rocky journey where the road dips and peaks as far as the eye can see and beyond.
Earlier this year, I came to the fork and had to decide my fate. Despite what my head told me, I took a leap of faith and went with my gut, putting one foot in front of the other down the uncertain road. I have never been more uncomfortable. But I've also never been so sure.
At 20 years old, in the midst of my first flare, I was lost both on where I was and where I wanted to be in life. Four years later, I know who I am, what I stand for, and what I will endure lasting pain and struggle to fight for. I am the most confident and fierce version of myself to exist yet.
I am my most authentic self to date.
When I say authentic, I mean that I am the version of myself I have envisioned all my life. More than ever before, I find myself wanting to take chances, wanting to know where the limits are.
At the time, my lupus diagnosis was the most uncomfortable experience of my life. I was certain of nothing. Uncertain about who I was, what was happening to my body, and, most of all, what my future might look like. But it was also an invaluable lesson: If I could make it through 2016 with a smile, I could smile my way through anything.
This year I made a choice. I chose the road less traveled and the paths too often avoided. I am choosing to live an uncomfortable life of which I don't know the outcome. I am actively choosing a life outside of my comfort zone.
I'm told I'm crazy all the time and you know what? Maybe those people are right. But when the time comes and I bid farewell to this crazy, colorful life, I want to know that I lived a life pushing boundaries and in constant pursuit of a better version of myself. I want to know that despite what anyone else might think, I lived unashamedly and authentically.
***
Note: Lupus News Today is strictly a news and information website about the disease. It does not provide medical advice, diagnosis, or treatment. This content is not intended to be a substitute for professional medical advice, diagnosis, or treatment. Always seek the advice of your physician or other qualified health provider with any questions you may have regarding a medical condition. Never disregard professional medical advice or delay in seeking it because of something you have read on this website. The opinions expressed in this column are not those of Lupus News Today, or its parent company, BioNews Services, and are intended to spark discussion about issues pertaining to lupus.