Lupus is Taking What I Thought I Would Never Lose — My Hair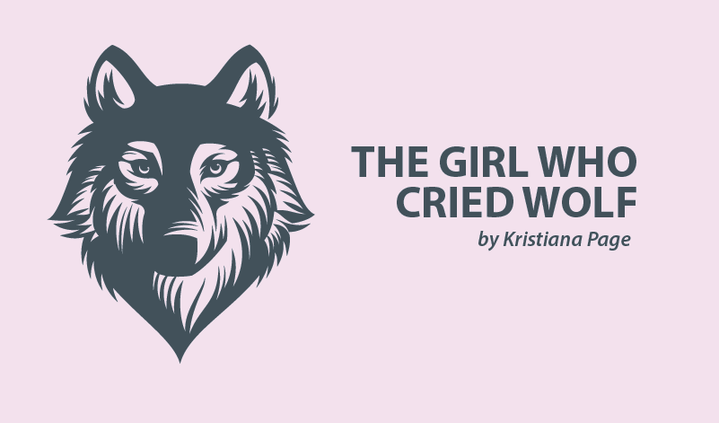 When you think of ultimate frustration you think of the phrase, "ripping my hair out." However, there's no need for me to do that because in the past few weeks it's started to thin and fall out on its own. Earlier in the year, it felt like I lost nearly everything about myself to lupus except my hair – and now it's taking that, too.
In an earlier column, I wrote about Prednisolone and how over the course of six months it had wreaked havoc on me physically, emotionally and mentally.
In my hurricane of unknown, perpetual changes and tears, my one solace was the length of my hair, as it was the only thing not taken from from me.
In many cases, including mine, excess hair growth is a common side effect of the corticosteroid Prednisolone. And, as I am likely to remain on at least five milligrams for the foreseeable future, I was under the impression that, at the very least, my long, brown hair would remain safe. But, as in so many other situations recently, I learned again that I was both naïve and wrong.
Turning 21, I was thrilled to finally reach my baseline dosage of steroids, as it meant I finally got to look in the mirror and see my myself almost completely without the affects of moon-face. I was ecstatic to recognize the girl in the mirror, to grin and see my smile; and I was thrilled when it was so noticeable that I was would be told how good I was looking. But I didn't expect there would be a trade-off for this, too.
I'm learning that nothing with lupus ever comes free. if I want to take back a part of myself, then in exchange it will seize something else in return, whether I'm ready for it or not.
I had to work hard at self-love and the gym to battle the side effects of Prednisolone, but once I finally got through to myself and learned to emphasize other qualities in my body, what I lost was thrown back at me.
As soon as I learned to adjust to something, it's given back, so my efforts become almost moot. And instead, something else is stolen and I need to start from scratch.
In a way I feel like lupus is a metaphorical, scornful ex-boyfriend; he'll take things away just to hit me where it hurts most, but as soon as I start to cope he has no use for it anymore. So, he'll return it and take something else close to my heart.
I'm incredibly disheartened and crushed over the fact that I'm going to have to cut my hair and, though this may sound vain, there is a solid reason why this has upset me so intensely.
I'm deeply upset because I wanted it to be my choice.
At times I've thought about cutting my hair, and every time I didn't. But the option always belonged to me. Right now I don't have that and I'm grieving very much for it.
There isn't much I can do about my situation, as all avenues available to me are likely to have a similar outcome. Lupus is known to cause hair loss, but so is my prescribed immunosuppressant Cellcept (mycophenolate). Other than the Cellcept, I was given only one other option for treating my illness, but as it has many of the same properties as chemotherapy, along with causing me other problems, it also will not help my situation.
From the moment I started researching lupus, I knew it wasn't just a short- or long-term condition; it was for life and that did mean forever. But it's only just dawned on me what that actually means.
Living with my lifelong chronic illness means I will be fighting a losing battle constantly. I will take many hits and often and there likely will never be a time where I can say "I've won."
I will lose so many tears to the cause and have so very much stolen from me. But if I give up now, then I commit the worse crime of all — fail who I am.
I'm learning that strength will be greatest gift from lupus and, if I let it, that will grow my spirit more than I'd ever imagined.
As I walk down the street, very few would ever know it, but every day a war goes on inside me. I will never be able to consider myself "healthy"and most will never understand how much I've lost, and am destined to lose in the future. But I will smile because it's my battle, and every day I don't give in is my personal victory.
Note: Lupus News Today is strictly a news and information website about the disease. It does not provide medical advice, diagnosis, or treatment. This content is not intended to be a substitute for professional medical advice, diagnosis, or treatment. Always seek the advice of your physician or other qualified health provider with any questions you may have regarding a medical condition. Never disregard professional medical advice or delay in seeking it because of something you have read on this website. The opinions expressed in this column are not those of Lupus News Today, or its parent company, BioNews Services, and are intended to spark discussion about issues pertaining to lupus.