Prednisolone: My Love-Hate Relationship with Steroids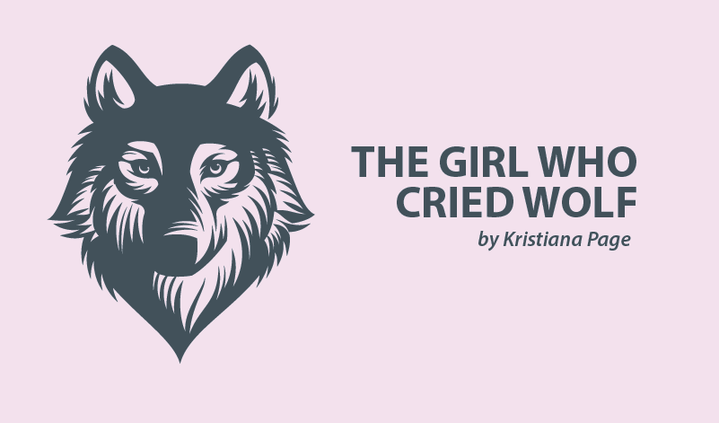 When I pictured being in my twenties I had a few expectations. I didn't expect to have everything figured out, but I assumed that I would have a rough idea about where I wanted to be and, more than anything, I thought that at least physically I would be healthy and in the prime of my life.
I wish I could say that this is true.
I've never been one for taking medication. I have always hated the idea of putting unnecessary substances into my body, but lately, I'm without much of a choice. These days I take at least 7–9 different types of pills on a daily basis and, truthfully, have more prescriptions than I know what to do with.
Some tablets I take because I need to, in order to prevent my lupus from causing long-term, chronic damage. Others are to aid my body in healing and functioning normally. And, laughably, the rest are to prevent the first two from causing me any serious damage.
While I hate having to take so many pills, I've accepted the fact that I truthfully only have two options. Unfortunately, unless I wish to crawl back into that deep, dark place where I found myself at the end of May — this is the lesser of my two evils.
Of all the medications that I take, there's only one that I have grown to simultaneously both love and hate: prednisolone.
Prednisolone is a steroid commonly prescribed for inflammation, and while it is often given to those suffering from a range of chronic illnesses, it's not rare for someone to be prescribed small doses for short periods of time by their GP, to treat more minor ailments.
I am obligated to love this stupid medication, as I know I wouldn't be anywhere close to getting better without it. In truth, I have to admit that had it not been for prednisolone I might have chronic damage to my kidneys right now and that, in the bigger picture, it's definitely saved my life.
But as grateful as I am to it, I can't help but hate it just as equally.
It's very hard for doctors to treat lupus, as there's not very much known about it and a lot of the time they can only treat the symptoms. I give massive amounts of credit to the renal team that diagnosed and is treating me — these people may not be specialists in lupus or chronic illness, but they've been truly amazing in easing me into everything.
The only thing I wish they did differently? Warn me about some of the side effects of prednisolone.
I could've done with knowing that sleeplessness, rapid mood swings, excess hair loss, weight gain, and "moonface" were just some of the long list of side effects of this drug — and they also could've mentioned that it tastes pretty foul!
The first couple months I was on 50mg of prednisolone and didn't sleep more than six hours a night. My body was physically exhausted, and even with heavy duty sleeping tablets I just couldn't sleep — which definitely didn't help my mood swings.
And I really wish they had told me to expect moonface.
Moonface is when extra fat builds up on the sides of your face, giving you a much more rounded facial shape — it's a fairly common side effect of prednisolone, especially when prescribed in high doses for extended periods.
In the scheme of things, to most people, the prospect of having a more rounded face may not seem all that bad. However, at a time when I'm desperately trying to hold on to any small part of myself that I'm even remotely familiar with, not being able to even recognize my own face in the mirror has shattered me many times!
Although it's vain, moonface has taken it's toll on my mental health and self-esteem — some days, even for a few moments, I need to pretend that I'm OK and not sick — and anytime I catch a glimpse of myself in anything even remotely reflective, it's a constant and visible reminder that I'm not completely healthy.
Identity is something I've been struggling with recently.
I want you to ask yourself, if everything you'd ever known had been turned upside-down – how would you define yourself, who would you be?
I have very little control over anything these days, with one exception: my hair.
I haven't cut my hair since I was 16 and I'd never had a concrete reason as to why I've let it get so long — up until now. I don't have control over the "wolf rash" or my photosensitive skin, my ever-fluctuating weight or my facial shape, but I can control the length of my hair.
It's tiny and it's trivial, but for me it's something I can identify with and — at least until I can look in the mirror and recognize the person smiling back at me — it's a win, and it's my win!
Note: Lupus News Today is strictly a news and information website about the disease. It does not provide medical advice, diagnosis, or treatment. This content is not intended to be a substitute for professional medical advice, diagnosis, or treatment. Always seek the advice of your physician or other qualified health provider with any questions you may have regarding a medical condition. Never disregard professional medical advice or delay in seeking it because of something you have read on this website. The opinions expressed in this column are not those of Lupus News Today, or its parent company, BioNews Services, and are intended to spark discussion about issues pertaining to lupus.