Stop Apologizing for Things that Are Not Your Fault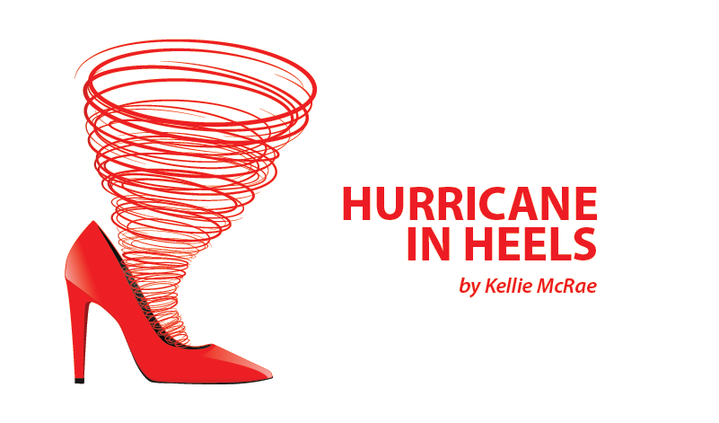 Imagine that it's a beautiful, sunny, crisp fall afternoon. You look out of your window and decide that it's a good day to rake up the leaves. You step outside into a near perfect day, take your rake, and get to work. You've made a nice pile of leaves but then you realize you've forgotten the bags. As soon as you step inside, a crazy wind blows the leaves all over the place again and it starts to rain.
You feel defeated and beat yourself up. I should have known better than to put the leaves into one big pile. I should have raked small piles and put them in the bag as I went. Why did I go out to clean the yard without all of my supplies? You hadn't considered that things often look wonderful at the onset. No matter how much you'd planned, there was no way to predict the huge gust of wind or the rainstorm afterward.
So now you have leaves all over the yard again — and this time they are wet. A few days later, your neighbors come over and start cleaning them up. Not because they think you are a lazy slouch, but because they noticed how hard you worked the other day and they witnessed the aftermath. You see them out there and think, Had I just planned better, my neighbors wouldn't have to clean up after me. Or you believe that some of the leaves blew into their yard and they've been forced to clear up your mess.
Your perception and their reasons for helping are entirely different. You go out and start apologizing for making the disarray and for creating work for them in their yards. They tell you that they enjoy having you as a neighbor, that they watched you the other day and wanted to do something nice for you. But still, somehow, the guilt is weighing on you. So you decide to bake cupcakes for everyone. When you go to deliver them, you say they are a "thank you" for cleaning my yard — but you once again want to apologize for the inconvenience.
Lupus plays these ninja warrior mind tricks on you. Yes, I know I went from leaves to ninjas, but bear with me. (We'll call this a lupus brain fog transition.) You did not ask for lupus; it's not your fault. People are helping you because they want to, not because you are an inconvenience. Learn to sit and allow others to support you. Don't feel guilty if you can't move quickly, if you are in pain, or if others change their plans to include you.
People tend to help others for no other motive than a desire to be nice. I feel guilty when people help me or change their plans to accommodate me. I am feeling less valuable when it comes to social situations — not because anyone has made me feel that way, but because of an overwhelming feeling of guilt. I apologize for being slow, being unable to attend events or because my presence at a gathering means others have had to change their plans. I am working on just delivering the cupcakes and saying "thank you" without the apologies. I'm trying to stop saying sorry for things that are not my fault. Lupus came along, blew my leaves all over the place and then rained on my independent life. I used to say, "I'll do it my damn self." Now others are jumping in because sometimes I can't do it by myself.
***
Note: Lupus News Today is strictly a news and information website about the disease. It does not provide medical advice, diagnosis, or treatment. This content is not intended to be a substitute for professional medical advice, diagnosis, or treatment. Always seek the advice of your physician or other qualified health provider with any questions you may have regarding a medical condition. Never disregard professional medical advice or delay in seeking it because of something you have read on this website. The opinions expressed in this column are not those of Lupus News Today, or its parent company, BioNews Services, and are intended to spark discussion about issues pertaining to lupus.