Revisiting the Plans I Had Before the World Went Mad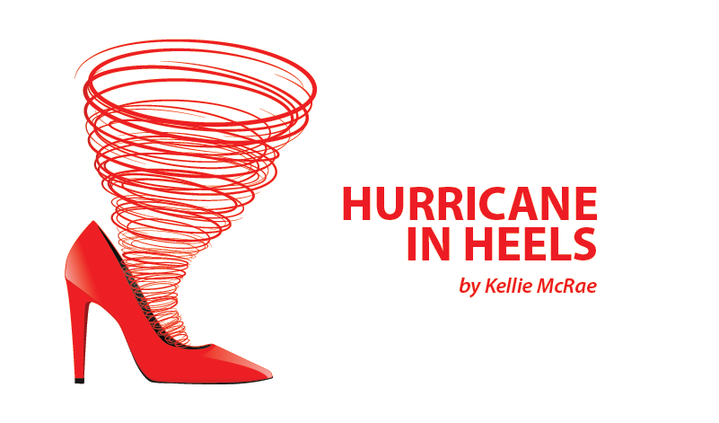 Last January, my visit to the U.S. turned into one of my longest hospital stays since my lupus diagnosis. I associate a lot of fear with that stay.
Once it was under my belt, many changes lay ahead. For the first time in over a year, I was optimistic. I looked forward to returning home to Mexico, and moving on. However, at almost the exact moment I stepped off the plane in Mexico, the world came off its axis and everything went haywire.
I've always known that tomorrow isn't promised, but that didn't stop me from making plans. I returned home thinking I finally would be able to spend time with friends outside of my home. I could easily adjust to social distancing because I spent all of last year isolated, but moving was the priority.
I currently live in a two-story home with concrete stairs and no handrails. The counters in my kitchen are high, so I can't sit down comfortably to prep food.
When I moved to Mexico, I rented a furnished home, so the furniture is uncomfortable, and my thin frame feels all of my bones, whether I am sitting or lying down. I simply can't get comfortable. Shower floors can be slippery in the tiled bathrooms, and I have no rails to hold onto.
I intended to find a one-story house. I have now been here long enough to feel that Mexico is home, and I would be fine buying my own furnishings. The problem is the risk of exposure to the virus. When looking for a home, it's hard to fall in love with the first place you see.
I had another dream about my perfect home. On her daytime talk show, Ellen DeGeneres rewards people who have dealt with adversity in a positive way.
In the four years since my diagnosis, I have shared my story on the internet — always with a smile. I smile from hospital beds in my worst pain. My followers have nicknamed me "Queen Bubbly Bee" (I'm honored). I hoped to get my online family to nominate me so that Ellen would help me buy a home where I could install items I need for assistance in my activities of daily living. I would never have to move again.
When renting, few owners allow tenants to make modifications or permanently install things. If I move between rentals, I would have to ask permission of each homeowner. It would be easier to own a home. I was super optimistic. Then the world shut down, and Ellen went home like everyone else.
Looking for a new place has become a potentially high-risk situation, but trying to maneuver my current home has become an even bigger challenge. Some days, my joint pain is so bad that stairs become dangerous, leaving me stranded. I have started keeping nonperishable items in my bedroom.
When I moved into this home a year and a half ago, my situation was dramatically different. I didn't necessarily want stairs then, but finding a one-story home where I live is challenging. Unfortunately, once you find something, the rent doubles or triples.
I'd love to own a home here, especially when I look at price tags compared to the U.S. But my budget can't absorb that.
In the past few months, I've wondered if I should risk looking for a new home, because it seems there is no end in sight to the world being off its axis. Some plans I had before may still need to happen, and I will just hope for the best.
What plans have you put on hold lately? Please share in the comments below.
***
Note: Lupus News Today is strictly a news and information website about the disease. It does not provide medical advice, diagnosis, or treatment. This content is not intended to be a substitute for professional medical advice, diagnosis, or treatment. Always seek the advice of your physician or other qualified health provider with any questions you may have regarding a medical condition. Never disregard professional medical advice or delay in seeking it because of something you have read on this website. The opinions expressed in this column are not those of Lupus News Today, or its parent company, BioNews, and are intended to spark discussion about issues pertaining to lupus.