Saying Goodbye to the Past Life and Learning New Hobbies that Heal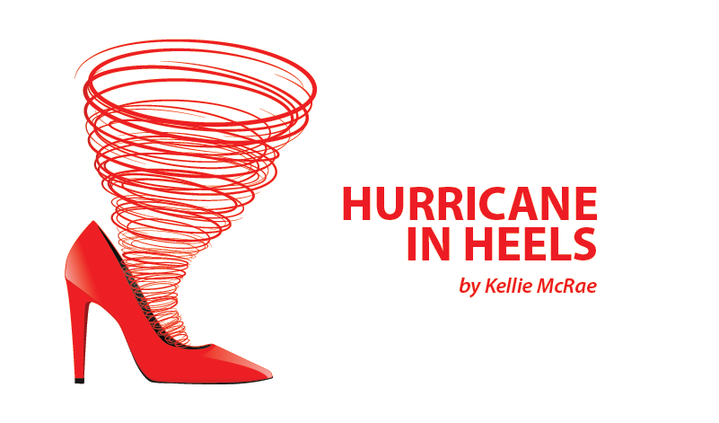 Lupus is not a happy disease, yet I have always been a joy junkie who looks for anything positive in my challenges. In my prior life, I was always physically active. Given what my body now endures with lupus, I have difficulty moving at my former hurricane pace.
As I attempted to find my new normal, at one point, I felt that I had to close the entire book on things that once were pleasurable in my old life. What I embrace these days is that I can still do a lot of what I once enjoyed, if I am willing to think outside the box and go at it from a different angle.
Once upon a time, I loved to cook — so much so that my friends urged me to create a cookbook. Now with lupus, food is a trigger, and many of the foods I once took pride in preparing have become painful for me to eat.
I have shared in the past that I transitioned to a more plant-based lifestyle. With that, I have embraced as a new hobby experimenting with new herbs, spices, and veggies I'd never heard of before. I still cook, although not as much, and now it's about figuring out the medicinal qualities of the foods I eat. While I may not be creating a cookbook, I am becoming a resource for those who want a more natural way to fight health issues. People even ask me how they can naturally get rid of bugs in their homes!
Another part of my former life was being a fashion blogger. Many people may not understand the amount of work that goes into getting dressed and taking pictures of yourself. Those of us battling lupus know the energy that is required just to shower, so the idea of putting on a ton of clothes and a full face of makeup no longer appeals to me.
As a former fashion blogger, a lot of energy and effort went into every aspect of what I looked like. The photos below are from that chapter of my life. I still take pride in what I look like, but readers no longer look to me to share what I am wearing, or how I apply my makeup or pick my accessories. This was a huge transition, and because I enjoy fashion, walking away from something I'd built and was well-known for was quite difficult.
Lupus creates more than just physical ailments. I don't think that people who aren't battling this disease realize the extent of our daily lives that it takes from us. As I struggle to find the new me, I realize that a lot of the old me still needs to have an outlet. I spent 46 years becoming who I was, and now three years into my diagnosis, trying to put together a life I love is part of the challenge of wrangling back some joy.
Now, instead of showing what my outfits, accessories, and makeup look like, I have taken to sitting at the sewing machine and creating my own looks there. For as much as I love fashion, sewing was never on my radar. I am actually quite surprised at how much I enjoy it. I can put together my own patterns, colors, and ideas. To see it come to fruition brings me great joy.
I spend a lot of time on social media, so I have been sharing these creations even though I am new and my items are wonky. Still, I am having a lot of fun creating them. The sound of the machine is calming, it helps me when I feel a bit anxious (anxiety is a symptom of lupus), and when all is done, I have something that no one else has because it was created by me.
I'd love to hear what your hobbies are. I can tell you that between the research on foods, spices, and herbs, and figuring out patterns for clothes and bags, a lot of what I was has spilled over into who I am now, and I am loving every moment of it.
***
Note: Lupus News Today is strictly a news and information website about the disease. It does not provide medical advice, diagnosis, or treatment. This content is not intended to be a substitute for professional medical advice, diagnosis, or treatment. Always seek the advice of your physician or other qualified health provider with any questions you may have regarding a medical condition. Never disregard professional medical advice or delay in seeking it because of something you have read on this website. The opinions expressed in this column are not those of Lupus News Today, or its parent company, BioNews Services, and are intended to spark discussion about issues pertaining to lupus.