My Worth Is Not Measured by My Work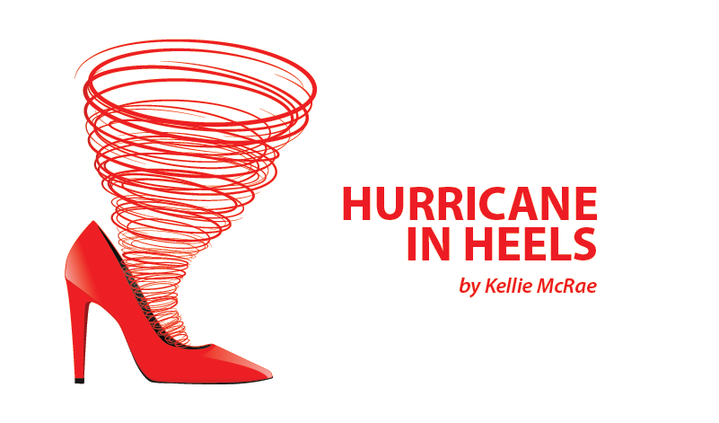 I spent almost 20 years working in real estate in Florida. I loved the work, as it had me at times out measuring homes, meeting new people, and spending time in the sun. Lupus says stay out of the sun, it eats your energy, and the pain can make you cancel appointments. These are all things that are conducive to trashing a career in real estate.
I have always taken pride in the work I've done. I was an award winner for both sales volume and customer service. I was a force to be reckoned with, which is why one of my brokers dubbed me "The Hurricane."
When I was diagnosed, I was told my career needed to end and that I should focus on the revolving door that seemed to have been placed at the hospital.
Sometimes I am up and able to do things, but quite often I am down. I transitioned to working full time online, and battled with what to focus on once I started this new way of earning a living. I didn't throw myself into it like I normally would. I didn't know how to sit down in front of a computer. This is still difficult for me. I can work all day and feel as if I've done nothing, which leaves me feeling worthless.
I started reviewing why I felt this way, and I realized it is a cultural thing. Americans, for the most part, live to work, whereas many other countries work to live.
I would work a 50-hour week and then host private events for my online business, which was a hobby when I was well. This meant I was always busy going somewhere and physically being present. Showing up, smiling, shaking hands, and making things happen — I did all of these things. Now, I sit behind a computer, and most days I don't even see my neighbors. If I didn't want to, I wouldn't even have to bother getting dressed.
I feel lazy. I feel like my hurricane status has been downgraded to a tropical storm. On my bad days, I feel like an afternoon drizzle.
I am working on a mind shift that says I don't have to run myself ragged to work. I also need to realize that the mindset that says I need to always be in work mode is unhealthy. So many people in other countries don't carry the anger and stress that Americans are becoming known for. Stress kills and is a lupus trigger. Triggers are bad.
I must constantly remind myself that my needs are taken care of, along with many of my wants. Why do I feel like I have to work myself into hurricane status to feel worthy? I used to pride myself on the fact that not many people could keep up with my energy level. Now I must realize that it's not a competition.
When people say to me now that they can match my energy, it hurts my feelings. I don't want people to be able to match me. In my mind, it means I'm not doing enough and that somehow I have fallen into mediocrity. I have always had the mindset that if everyone can do it, then you're not doing enough.
But I'm learning that the work I do still matters, I don't have to work 50 hours a week to be worthy, and I need to learn to live outside of work. Lupus really knows how to do a number on the ego, but when you realize those thoughts are unhealthy, they need to be reined in. My worth is not about my work.
***
Note: Lupus News Today is strictly a news and information website about the disease. It does not provide medical advice, diagnosis, or treatment. This content is not intended to be a substitute for professional medical advice, diagnosis, or treatment. Always seek the advice of your physician or other qualified health provider with any questions you may have regarding a medical condition. Never disregard professional medical advice or delay in seeking it because of something you have read on this website. The opinions expressed in this column are not those of Lupus News Today, or its parent company, BioNews Services, and are intended to spark discussion about issues pertaining to lupus.