My Mantra Is Eat, Pray, and Medicate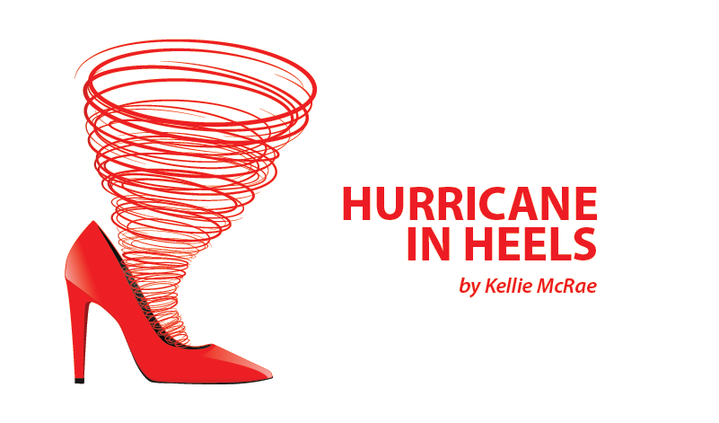 I am a vegetarian who occasionally slips up and eats a piece of chicken. I became a vegetarian because it made me feel better and gave me more energy. Also, I began to research the foods I was putting in my mouth and, quite frankly, I started to become paranoid. So much of what we eat in the United States is mistreated, dirty, genetically modified, and filled with chemicals that I just no longer wanted to fill my body with since I received my lupus diagnosis.
Changing my eating habits was a personal decision based on how I felt after being a surf-and-turf girl. My symptoms seemed to get progressively worse. At one point, I could not walk and talk at the same time. Getting across a room was difficult and would wear me out so badly that the thought of trying to stand to cook was not even an option. I started eating raw, and I noticed a positive difference in how I felt and was gradually able to regain some energy.
When I started sharing what I was feeling, I got a lot of messages in my inbox telling me to exercise, take this or that as a supplement, and eat organic. Recently, I asked in a support group, "What has been the craziest piece of advice you have received since being diagnosed?" Surprisingly, much of the advice centered around eating, exercise, and medication. An overwhelming number of people were told to come off the "poisonous" meds, eat organic, meditate or pray, and exercise.
I had to laugh because that is the worst advice ever! I told someone, "I eat organic … right after I take my meds." For those of you who are not battling this disease but are here to learn more about it: Offering this advice is foolish, and it's victim blaming. We did not do something wrong (lack of exercise, not eating properly, etc.) to get this diagnosis. Lupus claims lives, so to advise someone not to take the medication is like telling a person who was just hit by a car to bypass going to the hospital to have their broken bodies patched up. "I mean, come on, it's their fault that they were run over while crossing at the light while that other person was texting and ran the light, right?"
I once shared my foolish decision to stop taking my meds cold turkey. As I concluded in that column, I do not recommend doing the same. I learned that I can eat well and I can meditate, but I still must medicate. I share my personal decision to become a vegetarian, and while I feel better than I have in a very long time, I also know that not taking my medication makes all of that "feel-good" go away. Eating organic is good for your body, meditating or praying is good for your mind, but taking your meds is good for your health when you are battling lupus.
So, if you are offering advice to someone, please remember that we are not at fault for our disease. It is incurable, and no amount of eating or meditation will change that. Remission is not a cure, so even those who say they are cured are more than likely in remission, and triggers might cause future flares. And that, again, would not be their fault. It's just the nature of what we are battling. Please be responsible with your advice. If you are not battling or medically trained, you are speaking from a place of inexperience and should probably offer sympathy rather than advice instead.
***
Note: Lupus News Today is strictly a news and information website about the disease. It does not provide medical advice, diagnosis, or treatment. This content is not intended to be a substitute for professional medical advice, diagnosis, or treatment. Always seek the advice of your physician or other qualified health provider with any questions you may have regarding a medical condition. Never disregard professional medical advice or delay in seeking it because of something you have read on this website. The opinions expressed in this column are not those of Lupus News Today, or its parent company, BioNews Services, and are intended to spark discussion about issues pertaining to lupus.