The Misconceptions I Had About Remission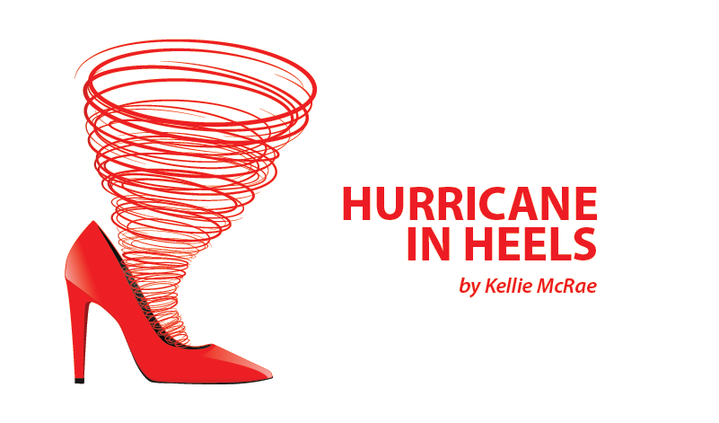 When the doctor told me I had lupus, the first question I asked him was if I was going to die. He responded that he would do his best to make sure that didn't happen. I next wanted to know if there was a cure. He said there was not and that the best I could hope for would be remission.
As soon as I started asking for more information about remission, the doctor said what I imagine many would say. He basically told me to deal with the fact that I had lupus and that remission may never come. If you've been reading my column for a while or following me on social media, I am sure you laughed at his response, because to just sit down and accept what someone else tells me is not at all in my nature.
From that moment on, my pursuit of a better life took me to places and had me doing things I would never have imagined. I took my healthcare out of the hands of U.S. doctors and moved to the other side of the world. I was a surf-and-turf girl who initially became a vegetarian and now am plant-based. I have been chasing remission from the start.
I recently shared that my last doctor's visit yielded remission numbers in the bloodwork. This news came at a pretty low emotional point for me, and I was shocked and happy at hearing it. I STILL haven't truly celebrated it. I have many reasons for not celebrating, but because this news has come, I want to share some things I thought were going to happen and what actually has happened.
I thought I was going to be well. I know that sounds crazy, but let me explain. I thought remission meant no pain, no more fatigue, a possible weening off of medications, and that I would be "normal" again. Keep in mind that this is only one round of bloodwork. In the few days after that, my numbers could have gone haywire again. But I'm optimistic and think things are starting to look up.
What actually happened is that the pain has diminished, but the fatigue still loves me. I didn't get out of bed today until about noon, despite usually being an early riser. I still have pain, but it's not as intense. My tummy troubles are still tummy troubles, and Raynaud's disease — which I REALLY wish would go away — is sitting strong.
The biggest benefit to me so far is that my brain fog isn't clouding my thoughts. I have been able to really focus, and that means a lot. I earn a living creating content for others and teaching online business, so a foggy head complicates things. Usually, when fatigue kicked in, the fog would be heavy. I'm happy to say that fatigue has been hanging around but has not brought the fog with it. I call that a victory.
Many of the symptoms I've been battling remain, but have reduced. The selfish part of me wants to be unsatisfied with this, but another part feels truly victorious. I have had a difficult time sticking to my regimen because I ask myself: If these feelings will only reduce, is the sacrifice worth it? I had to remind myself that nothing happens overnight, and the longer I am dedicated to the regimen, the hope is that things will diminish even further.
I don't think the Raynaud's itself will reverse, but the pain and fatigue may go away at some point.
I will keep moving forward. It took three years to see this progress, and I hope to continue sharing great news and encouraging you to maintain a positive outlook and continuously move toward your goals.
***
Note: Lupus News Today is strictly a news and information website about the disease. It does not provide medical advice, diagnosis, or treatment. This content is not intended to be a substitute for professional medical advice, diagnosis, or treatment. Always seek the advice of your physician or other qualified health provider with any questions you may have regarding a medical condition. Never disregard professional medical advice or delay in seeking it because of something you have read on this website. The opinions expressed in this column are not those of Lupus News Today, or its parent company, BioNews Services, and are intended to spark discussion about issues pertaining to lupus.