I Am Slowly Shifting My Mindset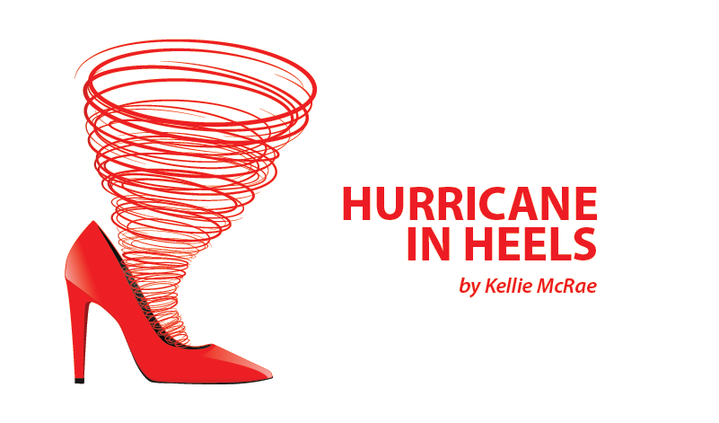 Sometimes, I forget that I have lupus. Is that weird? I have spent so much time pushing my body and telling myself that many of the things I can no longer do are because I am not trying hard enough. Then I landed in the hospital followed by a stay at a rehabilitation center.
I arrived at the hospital with a medical file. Two years ago, I was diagnosed with interstitial lung disease. Doctors put me in a glass box and had me do torturous breathing exercises to measure my lung capacity. I can't argue with my own numbers.
There are some challenges I can't overcome by pushing harder. Thinking I could power through is how I ended up in the hospital and rehab for so long. The shift in my mindset must change, and that's not always easy.
A few nights ago, I was having what I call a rock 'n' roll night. That's when there is so much pain, all I can do is rock 'n' roll. As I rolled around, I wondered whether I'd done something in physical therapy to cause the pain. But then I allowed a different thought: I have lupus, and I didn't cause this.
I am experiencing a constant tug of war with what I can and cannot do and why. I get winded and tell myself that it's because I'm not getting out and walking enough. But the numbers show a dramatic decrease in my lungs' ability to function properly.
In rehab, I learned to conserve energy while building endurance. That is something I would not have thought could go hand in hand. I am an all-out type of person. Go big or go home, right? Trying to go longer without as much effort translated to going home happier and healthier. I learned that taking a seat when I start feeling winded is better than pushing myself and not having a place to rest when I need it. It is better to lessen the risk than to allow my ego to be in control.
I am grappling with changes that make me feel as if I am weak. I am also struggling with a mindset that has been in place for a lifetime. I grew up in inner city Chicago, where any sign of weakness could be dangerous. Then I joined the military, where the philosophy is that you are weak if you ask for too much help. I credit the quote, "pain is weakness leaving the body" to the U.S. Marines.
Now, I need a walker. I need a chair and grab bars in my shower, and I can barely walk 50 steps without huffing and puffing (maybe the Big Bad Wolf was just winded). Telling myself to push harder and not ask for help led me to my longest hospital stay and caused my body to need extensive rehabilitation. It is imperative that I stop telling myself I can push through. I must also accept that there are things I may never be able to do again. That is difficult.
I am hopeful that with my rehab work I will once again be able to climb stairs and go for nice walks. But I am doing my best to accept what comes with lupus and that without my shower chair I may not shower regularly. I'm a bit prissy, and I like to be clean.
Shifting my mindset may not be easy, but I am looking at the possibilities, and I am hopeful.
***
Note: Lupus News Today is strictly a news and information website about the disease. It does not provide medical advice, diagnosis, or treatment. This content is not intended to be a substitute for professional medical advice, diagnosis, or treatment. Always seek the advice of your physician or other qualified health provider with any questions you may have regarding a medical condition. Never disregard professional medical advice or delay in seeking it because of something you have read on this website. The opinions expressed in this column are not those of Lupus News Today, or its parent company, BioNews Services, and are intended to spark discussion about issues pertaining to lupus.