The Things People Say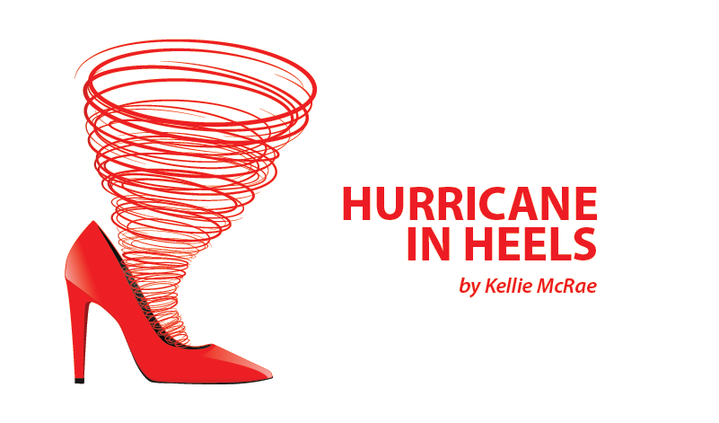 Lupus is cruel. It flips your entire life on its head. It robs you of so much, and it loves women for some reason. Men get it, but the vast majority of those suffering are female. We live in a society that says even the healthiest women should be slimmer, always have a youthful appearance, and have long, flowing, healthy hair.
Sadly, for many of us battling, lupus steals our hair and does many other things that the normal standards of beauty don't embrace. Steroids cause some to blow up to weights they are uncomfortable with, and some of us become rail thin. Even with the weight fluctuations, we manage to try to find a way to look good. We battle skin rashes that take over our faces, and we do our best to wear makeup that will still allow us to feel pretty. However, hair falling out seems to be a crossed line that many of us can't quite cope with.
When I first cut my hair off, it felt empowering; then, within five minutes, I thought, oh crap, I cut all my hair off! I could have decided to just wear a wig, but I honestly was doing my best to alleviate unnecessary stress. Believe it or not, the idea that the wig would not sit right, or would blow off, and so on, was additional stress. I went to wearing headwraps (which I still do on occasion), but initially, it was me hiding.
Then a mean man basically told me that he found me so unattractive that he felt sorry for me. That catapulted me into the world of being boldly bald. I am a person who grew up fighting and, before lupus, I would tease and tell people I'm confident just to the inside border of arrogance. His comment met me in fight mode, but I have spoken with many others who have had to make the decision to cut off hair that was falling at rapid rates, and they are not so thick-skinned. They get discouraging comments telling them they look like men, people who know them now question their sexual orientation, and there are others who have lost friends because they don't like the way they look.
It's sad that a decision that doesn't even affect the bullies creates such ugliness.
Since the incident with the man, I have fully embraced my new look. When I first cut my hair, I got questions about my "style." I would explain: "I have a medical issue that caused me to cut my hair." I then moved to a place of more confidence, and since I live in a tropical place, I started saying, "It's hot here, and hair is hot."  Then I got even bolder. Most inquiries start with, "Can I ask you a question?" My response now is, "As long as I can ask you one in return." When they ask about my hair, I respond with, "Before I answer your question, let me ask you mine. How does knowing about my style choice enhance your life?" I have not met anyone able to tell me how it could. I then say, "Well, since you can't seem to answer my question, I can't answer yours."
I am tired of people thinking they get a say in what I should look like. We are warriors, we fight for our lives every single day. We are doing the best we can, and if people can't find something nice or supportive to say, then we should not have any qualms with them going away. Removing themselves makes life easier for us — one less stressor to deal with.
***
Note: Lupus News Today is strictly a news and information website about the disease. It does not provide medical advice, diagnosis, or treatment. This content is not intended to be a substitute for professional medical advice, diagnosis, or treatment. Always seek the advice of your physician or other qualified health provider with any questions you may have regarding a medical condition. Never disregard professional medical advice or delay in seeking it because of something you have read on this website. The opinions expressed in this column are not those of Lupus News Today, or its parent company, BioNews Services, and are intended to spark discussion about issues pertaining to lupus.