Time for New Priorities, So Vanity, Step Aside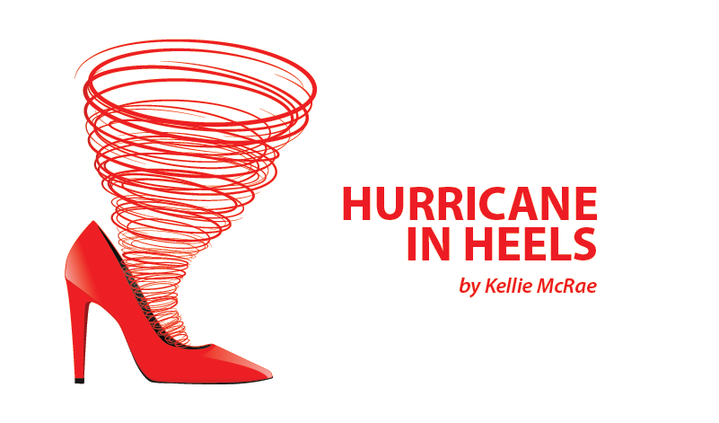 Once upon a time, I had two rooms full of shoes. One room had high heels, the other had wedges. I rarely wore anything that was closer to the ground than four inches. I was, after all, the Hurricane in Heels, so flats were not in my vocabulary. Then my joints began letting me know exactly where they were at all times, my energy levels started making me aware that it actually took some doing to wear those heels, and my muscles started saying they no longer wanted to support me as I stood almost on my tippy toes on some days.
Once upon a time, I had really great legs. Professionally photographed legs, professionally photographed shoes ― and now I hardly want to comb my hair.
Lupus steals your identity and makes things a priority that you otherwise wish it would not. As the disease progressed for me, I lost weight, muscle, and I didn't care about always looking pretty. Some days, I don't even bother to brush my hair anymore because lifting my arms is becoming more of a challenge.
I sold all of my shoes, donated what didn't sell or gave them away to friends and family. I now have about two weeks' worth of clothes that I just coordinate and wear over and over.
Pretty much wherever I go, there are two pairs of glasses on my head: a pair of sunglasses and a pair of reading glasses. They are no longer housed in cute little holders that I carry in my cute little purse.
Everything in my life now is truly conveniently located to expend the least amount of energy possible because every ounce of it is precious.
As I sit here brushing the hair from my fallen bun out of my face, I am not in any hurry to head to the nearest mirror to repair what I look like. It's funny the things we take for granted, the things we once thought were seriously important, only to finally come to the conclusion that there is more to life than the right shade of lipstick, the latest hairstyle, and a new pair of shoes.
The Hurricane in Heels on most days is the Barefoot Battler.
***
Note: Lupus News Today is strictly a news and information website about the disease. It does not provide medical advice, diagnosis, or treatment. This content is not intended to be a substitute for professional medical advice, diagnosis, or treatment. Always seek the advice of your physician or other qualified health provider with any questions you may have regarding a medical condition. Never disregard professional medical advice or delay in seeking it because of something you have read on this website. The opinions expressed in this column are not those of Lupus News Today or its parent company, BioNews Services, and are intended to spark discussion about issues pertaining to lupus.