Throwing Spaghetti at the Wall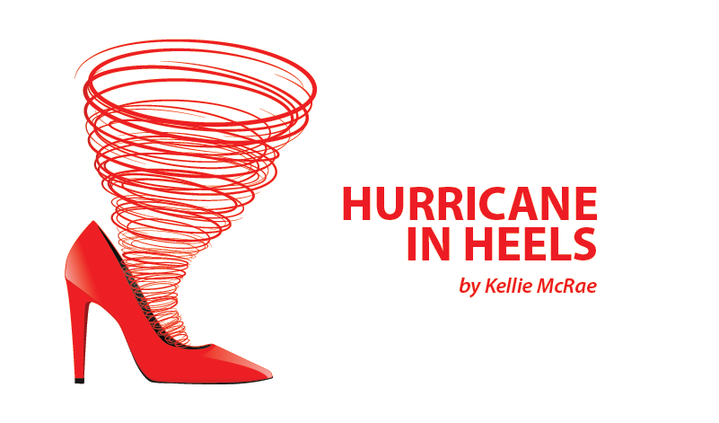 I was actively involved in real estate for 17 years. I started my career as a single mom going through a divorce while earning $7.50 an hour. I grew into a person with a stellar reputation, and who earned awards and a much higher income.
When the doctor told me I could no longer be outdoors in the Florida sun, and that it would be best to file for disability, I honestly thought, "Wow, it's going to be kind of cool to no longer work so hard." Then reality kicked in, and I realized I was still a young woman and needed to take care of myself financially.
This realization is hitting closer to home now more than ever. I have been doing something online since 2008, but it has always been a side hobby. Since getting the news of my diagnosis, I have tried to take those skills and turn them into a full-time income. I have discovered that I preferred that work when it was only a hobby.
Unlike most people, I had a career that I actually enjoyed and found quite rewarding. Trying to find a new career while battling this awful disease has not been easy, primarily because, initially, the motivation was simply money. I have managed to keep my head above water, but that has meant doing things I don't fully enjoy. I like certain aspects of it, but for the most part, I would like to throw it all in the trash.
I am getting to know the new me, and that comes with new likes and dislikes. It also comes with limitations that I am not accustomed to. I used to be able to get out and visit people I knew would benefit from my business. Now, some days I don't want to shower, let alone get out of bed. Working online is a 24-hour deal because you must always be in marketing mode while creating new things all the time.
Recently, I decided to take a little break to try to figure out what would bring me pleasure and income. I am learning that I really want to be a bit behind the scenes, so I am pursuing services I can offer that don't require so much marketing. I am scouring the internet for things that people truly seem to have a need for, and making it so they are willing to come to me instead of me running to them to show features and benefits.
It seems to be the norm that applying for disability means denial, but the bills carry on for so many of us, so we must struggle to find alternative ways to earn or supplement our incomes. When you work online, it's like a financial portfolio: You must diversify and offer a lot of things that appeal to a lot of people. This is something I am learning can be both challenging and rewarding.
I have a lot of knowledge. The goal for me now is to figure out how to make this work for me while I also figure out what brings me a feeling of purpose and satisfaction. Honestly, I never thought not working would leave me feeling empty. But there are days when I truly feel I have no purpose. I know I will figure it out, but while I do, I will continue to throw spaghetti at the wall and see what sticks.
***
Note: Lupus News Today is strictly a news and information website about the disease. It does not provide medical advice, diagnosis, or treatment. This content is not intended to be a substitute for professional medical advice, diagnosis, or treatment. Always seek the advice of your physician or other qualified health provider with any questions you may have regarding a medical condition. Never disregard professional medical advice or delay in seeking it because of something you have read on this website. The opinions expressed in this column are not those of Lupus News Today, or its parent company, BioNews Services, and are intended to spark discussion about issues pertaining to lupus.