The Love of a Lifetime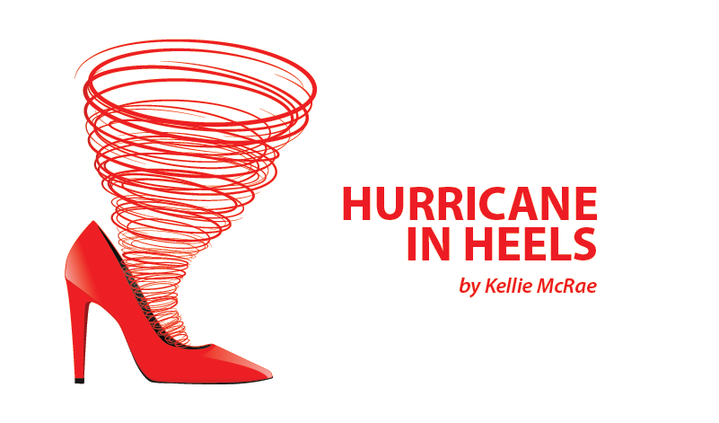 I have friends who have been married for decades, then their kids leave home, and it's almost like they are now living with a stranger they've known as their spouse for years. Relationships sour and sometimes they figure, "We're old enough now to just stay married and stay out of one another's way." They figure out how to navigate the new terrain and some, sadly, divorce but seem happier in the long run for having done it.
Well, I feel like my kids grew up and the body I have been married to for well over 40 years is the partner who has become this stranger. I keep trying to figure out how to navigate the new terrain, but we seem to clash on more occasions than I like.
The more I avoid trying to get along with my partner, the angrier I get. I'm only two years into this lifelong commitment that I just cannot divorce. I would love nothing more than to serve it with papers, give it an evil smile, turn my back, and never look its way again. But it has the advantage until medical research catches up. In the meantime, it has ruined food, social gatherings, my vision (it's declining), sleep, dancing, and a plethora of other things.
Don't get me wrong — it has brought some good things. I have a higher level of intelligence about the things I put in my mouth, such as processed foods. I learned how to truly enjoy my "me time," and it has helped me stop being so free with my time. And I'm no longer superficial in my relationships because I don't have the energy for pretend friends. I get the pretenders away from me much faster than I did before my relationship with lupus.
If I thought of lupus on a daily basis, I would probably be OK with it being my partner for life. But I am a goal-oriented person, and I always think of the big picture — even more so now with this partner. I like to travel, and now I can't go anywhere without considering doctors, medicines, and potential emergency care. So, planning to go anywhere just from that perspective alone requires additional research, especially if I plan on spending a month or more in that place.
My family has a history of trying to give Methuselah a run for his money — my paternal grandmother lived into her 90s and my maternal grandmother is still alive in her 90s. Both of my parents are still alive, and they're no spring chickens. I'm peeking right around the corner at 50. The way I see it, I have at least another 20, maybe 30, years of this tumultuous relationship.
Lupus has given me a certain level of freedom. When you carry chronic pain and insane fatigue, the periods when you feel good make you want to stand on top of the world and yell, "I'm going to do whatever I want today!" For me, that's exactly what I do.
It's how I ended up climbing an active volcano and sledding down the other side. I take all my adventures where I can get them. I take full advantage of those times so that when lupus decides to be a mean partner I can say, "Well, at least I danced my heart out on the days that I could."
But I can't help but feel a little sadness as I look forward. I think about the adventures I won't have because of the pain, the fatigue, and the deterioration of my muscles. I pray that advances in medicine grant me a long separation or a divorce soon. But until then, I will continue to embrace those good days and continue to fill them with as much fun as I can. I hope you, too, can take advantage of the days when your body is having a happy moment.
***
Note: Lupus News Today is strictly a news and information website about the disease. It does not provide medical advice, diagnosis, or treatment. This content is not intended to be a substitute for professional medical advice, diagnosis, or treatment. Always seek the advice of your physician or other qualified health provider with any questions you may have regarding a medical condition. Never disregard professional medical advice or delay in seeking it because of something you have read on this website. The opinions expressed in this column are not those of Lupus News Today, or its parent company, BioNews Services, and are intended to spark discussion about issues pertaining to lupus.