Losing It All, but Fighting Back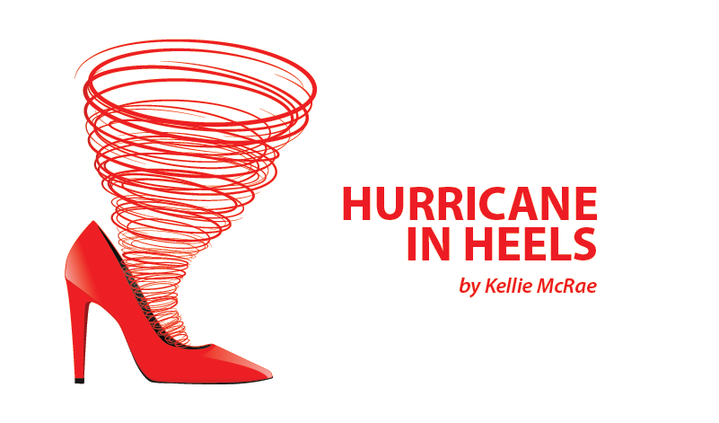 I opened my eyes this morning and knew it would be a great day to write. Why? Because with what I was feeling, I would be in bed all day. Pretty much everything hurts except my fluttering eyelids. Yep, no pain there.
Battling lupus is like fighting the invisible man — I don't know which way to swing, but I keep getting hit. Some days I have just enough pain to remind me that I am in the fight of my life.
When I was first diagnosed, I would push hard against those days, thinking I could overpower them with sheer will. It's comical now, looking back. That attitude had me passing out in public, tossing my lunch up into the bushes, and needing assistance to get back to bed. I've tried to overtake lupus more than once, and I've found it's a bigger opponent than I had realized.
The next phase in my acceptance, I suppose, was that I could not beat it. So, when it told me to do something, I just did it. If you have been reading my column or following me on social media, you know this is so against the grain of my personality. No one tells me what to do, I don't care who you are. However, for a short time, lupus had somehow managed to put me in my place.
I wandered aimlessly through life (I am still sort of wandering, but finding some familiar places), and I had no real idea of what I was doing or who I was. I felt that I'd lost it all. Everything I'd worked for in my 45 years — the age at which I started to show symptoms — was over. When people who are not battling hear me say this, they don't get it. I don't expect them to.
Physically, I was barely able to move. I had enough pain to put anyone in a corner wishing for their mom.
Mentally, I wondered what was happening. For many, why is the big question that never is answered. Asking it really takes a mental toll.
Spiritually, I want to give up the ghost at times, and the platitudes thrown my way make me want to tell folks to go pee up a rope on a windy day, because they provide no comfort.
Financially, I have bills for medical care, drugs, and in some cases, caregivers. Even picking up groceries can require paying someone else at times.
Professionally, I can hardly get across a room. The fatigue has me down for the count in ways that make the traditional feeling of tired look like a high-energy day. Many people with lupus lose jobs because they never disclose to employers why they can't keep up with the workload that at one time was child's play.
As I feel my way in the dark, I am, as mentioned above, finding some familiar spaces. I have stopped allowing lupus to bully me. I am doing all I can to control my triggers. But on the days I lose, I have been giving lupus the finger. How? When I have pain or fatigue, I find things that bring me joy. They may be a trigger, but I still enjoy them. I don't recommend you do this — it's just me being the stubborn person that I am.
For example, the last pain and fatigue day I had, I put on music, and if a good song came on, I got up and danced. I was already hurting, and while it wasn't fast-paced, I got my boogie on. Another time, I was in pain, and I had cake. I know that sounds crazy because sugar causes inflammation, but since I was already in pain, I may as well make my taste buds happy. I was already in pain.
Again, I recommend you find your own way, but for me, I refuse to lose it all because of lupus.
***
Note: Lupus News Today is strictly a news and information website about the disease. It does not provide medical advice, diagnosis, or treatment. This content is not intended to be a substitute for professional medical advice, diagnosis, or treatment. Always seek the advice of your physician or other qualified health provider with any questions you may have regarding a medical condition. Never disregard professional medical advice or delay in seeking it because of something you have read on this website. The opinions expressed in this column are not those of Lupus News Today, or its parent company, BioNews Services, and are intended to spark discussion about issues pertaining to lupus.