The 10-year Plan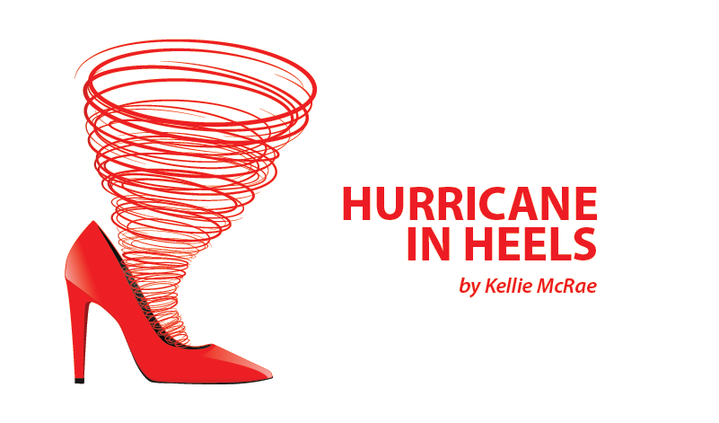 Barely a week after arriving in Thailand, I was hospitalized. Doctors told me that my platelet count was so low that they were afraid my brain would spontaneously start bleeding, among other things. I am so foolishly optimistic that I figured it would right itself and I would go on learning about my new life as a lupus warrior. I promise, after I got a diagnosis and meds, it just never occurred to me that I wouldn't live close to forever.
Flash-forward and my body stopped doing things that it should. I had a limited range of motion, and I couldn't understand why. The doctors looked at my platelets and told me that because my body was not producing blood properly, there was a possibility that my brain was shutting off what it deemed as nonessential functions. This was very, very serious because if my brain was shutting my body down, this was most certainly a death sentence. When I shared this news with my family, I made jokes. I told them that even though my brain was shutting down, I was still smarter than 97 percent of the population — they didn't find that funny.
In 2016, I went to the beach and reconciled with my life, so if it is my time, I'm already OK with it — I just need to make my family OK with it. The last time I was hospitalized, my mom kept asking me why I wouldn't come back to the States. My parents are not unlike a lot of Americans who are convinced that nothing outside of the country is as good as what's inside of it. I know better. In a moment of truth (or cruelty), I said to my mother, "There are only two reasons I would come back to that side of the world: I either ran out of money or to get you all closer to my body."
Well, next Saturday starts my journey back to the other side of the world, and I have not run out of money. Earlier this year, I went to the ER, and the doctor wanted to yet again hospitalize me because he was concerned that the lack of platelets would lead to brain bleeding. I explained to him that I was not experiencing any of the symptoms that would indicate brain bleeding. (Yes, the first and second time they hospitalized me for it, I wasn't well-versed on it, but now I know what the symptoms are.)
When I followed up with my hematologist, he said, "You can live for 10 years without platelets." Is it bad to say I felt relief? I thought, "Well it's been two, so I have eight more, and I need to get close to home." Last night, I laid in bed with a fire in my belly (not exaggerating, I get heartburn and acid reflux for no reason) and felt as if I could put all of my limbs in a pile from the pain. And I thought, I really hope he's right about the 10-year plan.
I have a zest for life. I run at full speed as often as I can, but I will be honest: I'm a wuss. Some people have a high threshold for pain. If I get a hangnail, I want them to amputate my finger so it will never offend me with pain again. I have run as fast as I could, doing all the things I ever thought I wanted to do all of my life. Many people have a bucket list of things they want to do, but I have an "eff it" list of things I have done just because I said, "Forget it, let's just do it now."
So, if I only have eight more years left, I'm good with that. I will take my pile of limbs, my acid reflux, my crazy platelets and what's left of my brain and enjoy the time I still have. But I won't feel bad if I don't see year 11. In fact, I think I may be disappointed if I do. I want the fire and the pain to stop, so I'm going to try to squeeze in 40 years over the next eight and not even concern myself with the thought of year 11.
***
Note: Lupus News Today is strictly a news and information website about the disease. It does not provide medical advice, diagnosis, or treatment. This content is not intended to be a substitute for professional medical advice, diagnosis, or treatment. Always seek the advice of your physician or other qualified health provider with any questions you may have regarding a medical condition. Never disregard professional medical advice or delay in seeking it because of something you have read on this website. The opinions expressed in this column are not those of Lupus News Today, or its parent company, BioNews Services, and are intended to spark discussion about issues pertaining to lupus.