Lupus Won't Stop a Category 5 Kellie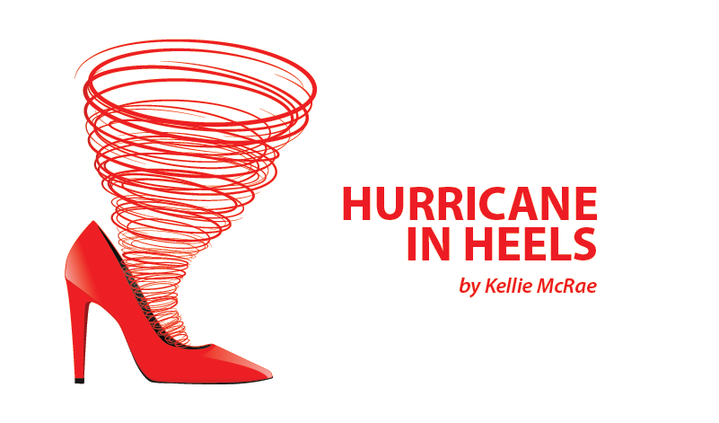 There are so many days that I feel guilty for doing things that others cannot. I see so much suffering from this disease, the degree varying from person to person. Some go into remission and appear to have "normal" lives while others have an extremely tough battle. I think I fall in the middle. I often wonder how much worse I make things for myself by relentlessly pushing the way I do.
Before lupus, I was dubbed the "Hurricane in Heels" by my real estate peers. The name stuck because I am all over the place, doing all kinds of things and doing them all well, like a force of nature. Lupus comes not just with pain, but also some truly insane fatigue. As I type this, I have just awakened from three days in bed. Not just lying there, but sleeping. For three days. On day one, I cycled between being awake for an hour, then sleeping for three. On day two, I forced myself to get up at about 8 p.m. so I could eat some fruit — the first time I was awake all day. On day three, I said "forget it" and stayed in bed, figuring that once this passed, I would make sure to eat good foods to refuel my body.
Today, I am awake. But it's hard to move about after three days of being a blob. People wrongly believe that lupus fatigue is something that can be fought through. I can't force myself to function. I learned this the hard way. Attempting to control the fatigue has left me losing my lunch in bushes in public places, and it has had me passing out and needing help to get home. Fortunately, I was with friends each time I decided to be stubborn and fight the fatigue. I have learned that while I am a fighter, lupus gets the point some days. It takes the win.
However, when I have the energy — look out, lupus. I get all I can get out of those days. I make my living with an online business. That business includes live seminars and coaching. Recently, I challenged myself by doing an overnight entrepreneurs shut-in. The night before, the exhaustion kicked in, and I became so worried that I would not deliver to clients what they'd paid for. The shut-in was a success, and everyone met goals. But I was exhausted afterward. However, I learned that I am not incapable of living much of the life I envisioned for myself before diagnosis. I still have a little hurricane in me. One thing that shut-in taught me was to pace myself. I also remembered there is a season for hurricanes — they eventually run out of wind and must recoup their energy.
I have spent a lot of time mourning what my life WAS, and I finally realize that I can't live the life I had before. But there is no reason that going forward can't be filled with some of what I loved about that life. I still have some days of good energy, and I will take full advantage of those days. But when my body says to sit down and gather strength, I will heed that. I am learning to work with lupus limitations. But I am a winner. I won't let lupus win. We can work together. I'm not so foolish to think I can rule the disease completely, but as long as I can squeeze some joy from most days, I'll take that and run with it at hurricane speeds.
***
Note: Lupus News Today is strictly a news and information website about the disease. It does not provide medical advice, diagnosis, or treatment. This content is not intended to be a substitute for professional medical advice, diagnosis, or treatment. Always seek the advice of your physician or other qualified health provider with any questions you may have regarding a medical condition. Never disregard professional medical advice or delay in seeking it because of something you have read on this website. The opinions expressed in this column are not those of Lupus News Today, or its parent company, BioNews Services, and are intended to spark discussion about issues pertaining to lupus.