Friends and Strangers Kept Me Sane While I Was Hospitalized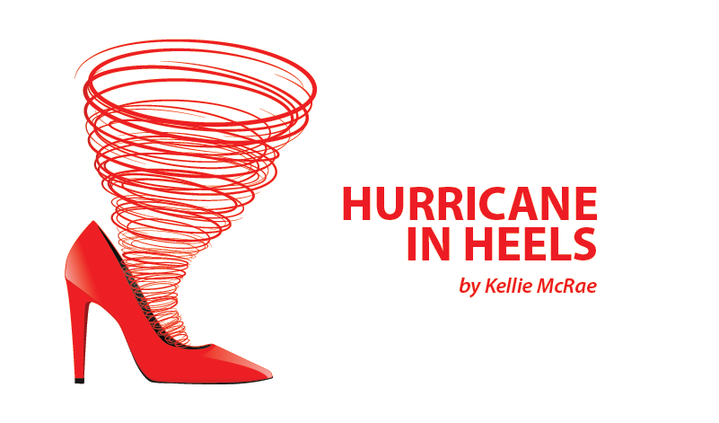 When I recently was admitted to the hospital, I had no idea it would be for two weeks. But after hearing the list of reasons for my admission, I understood that it would take a while. I had planned to be in the States for a routine four-day visit, and I was not prepared for a long hospital stay.
There's not much to do in a hospital room except watch TV. The hospital has internet access on the televisions, but it's wonky to navigate. You can't enlarge the screen — my glasses needed glasses — and it's mounted so high that you risk straining your neck while looking between it and the weird keyboard.
Friends arranged for me to borrow a laptop, which is what I'm using to write this column, and I sought help on social media to keep me sane. I normally do not ask for donations, but I knew that I would not be OK if left with the programming on television. I needed a positive and therapeutic outlet.
I requested jewelry-making materials from my Amazon Wish List. I had started teaching myself this skill before I left home, and I knew I could do it from my hospital bed. When I found out my stay would include four weeks in a 24-hour rehabilitation center, I hoped jewelry making would help to keep my sanity levels in check.
I expected that a few local friends would place orders and bring them to me when they visited the hospital. What actually happened made my heart swell with joy.
I got jewelry-making supplies from people all over the world.
I was humbled by the boxes and envelopes that arrived from many wonderful people and places. I haven't yet been able to thank everyone who contributed. A friend even brought a caddie on wheels so that I could house my new supplies.
When I arrived at the rehabilitation center, the nurses and staff members commented that I never seemed to watch TV. For me, the TV is a box that constantly spouts negativity, violence, and pain. I have enough pain. I chose to spend hours writing, watching how-to and comedy videos, and making jewelry. I also learned to use my mobility device, along with new exercises to help me function at home.
I am looking forward to being home and honing my new hobby. I am returning with a new outlook on life. Sometimes, it is a challenge to keep smiling when battling your body. But seeing the support I have from all over the world makes it hard for me not to be joyful and grateful.
***
Note: Lupus News Today is strictly a news and information website about the disease. It does not provide medical advice, diagnosis, or treatment. This content is not intended to be a substitute for professional medical advice, diagnosis, or treatment. Always seek the advice of your physician or other qualified health provider with any questions you may have regarding a medical condition. Never disregard professional medical advice or delay in seeking it because of something you have read on this website. The opinions expressed in this column are not those of Lupus News Today, or its parent company, BioNews Services, and are intended to spark discussion about issues pertaining to lupus.