Celebrating the Big 5-OH!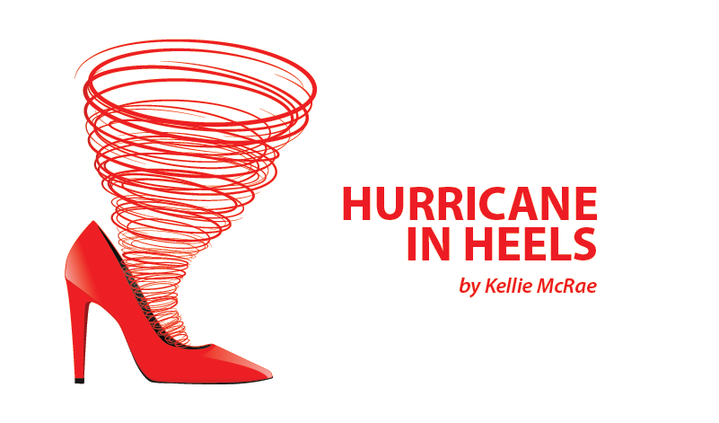 At the end of 2015, my body was doing all kinds of strange things. I was caught in a revolving door at the hospital and seeing every specialist known to man. But no one could tell me what was wrong.
On Jan. 1, 2016, I took a trip to Daytona Beach, Florida, to reconcile my life. Because of the aggressiveness of whatever I was suffering from, I was sure that I would not live to see 2017.
I got my lupus diagnosis in February, and medications were sent overnight. They didn't kick in right away, but eventually there was a little relief.
My body has gone through many changes since then, and I have reconciled my life a few times. But that first time accepting that perhaps my time was up was the hardest. Every year since, I have been beyond grateful. I do my best to be positive, and to share my battle without making others feel sorry for me. I've given funny titles to things that happen to lighten the mood.
I have lived an amazing life. Before I got sick, if I wanted to do something, I would find a way to make it happen. My daughter would say it's not a matter of "if" with me, it's a matter of "when." Even after my diagnosis, I lived abroad, climbed an active volcano, splashed in waterfalls, and walked with elephants. I can now mangle two languages – Spanish and Thai — outside of my native tongue.
I am living my life to its fullest. When I was diagnosed and had my mortality staring me in my face, I began being grateful for the things I can still do. I am angry about what I cannot do, but I make the most of what I can.
When I was 45, I thought my friends and family would be saying their goodbyes soon. On Nov. 2, I turned 50. And I decided to have a gathering.
When my guests arrived, I felt like total crap. Despite it being 80 degrees outside, I was wearing a sweater and was wrapped in a fleece blanket with a heating pad in my lap. I started to wonder if this party was a mistake. But these friends have only known me with lupus and they spoiled me. Food, drinks, and anything else I needed were brought to me.
The magic happened when one of my friends arrived with a cake. I live in Mexico, and my birthday falls at the end of the Día de los Muertos (Day of the Dead) festivities. The cake topper was a bald, black girl with her face painted for the celebration, surrounded by sugar shards that looked like broken glass. It was so gorgeous that I didn't want to cut it.
I had such a good time and felt so loved. I am over the moon that I have been wrong every time I have reconciled my life.
Although lupus still gives me fits, I am proud and grateful. I'm 50!
***
Note: Lupus News Today is strictly a news and information website about the disease. It does not provide medical advice, diagnosis, or treatment. This content is not intended to be a substitute for professional medical advice, diagnosis, or treatment. Always seek the advice of your physician or other qualified health provider with any questions you may have regarding a medical condition. Never disregard professional medical advice or delay in seeking it because of something you have read on this website. The opinions expressed in this column are not those of Lupus News Today, or its parent company, BioNews Services, and are intended to spark discussion about issues pertaining to lupus.