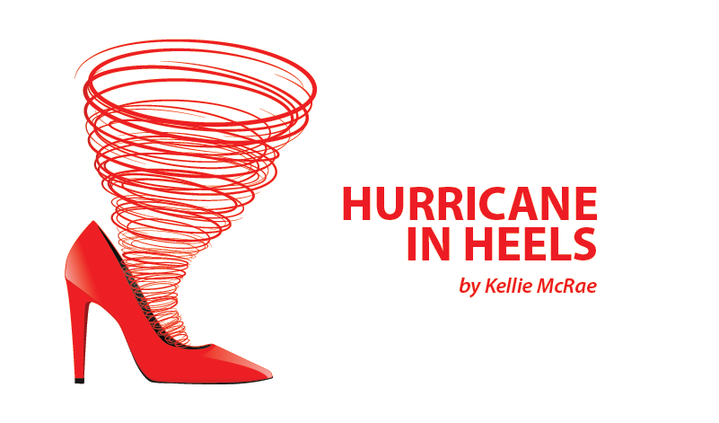 I woke up to no alarm and was confused. For some reason, I still have my alarm set despite not having a job that requires specific hours or a specific location during the week. I usually turn it off and ignore it if I want to go back to sleep, but it still chimes. I guess the week had gone by rather quickly because, on the weekends, no alarm.
I honestly became sad and a little lost. I realized my entire week had gone by and I did not really do the things that society expects. Doctors told me upon my diagnosis that I could no longer work. I sold real estate in the Florida sun, which is not at all something that would be lupus-friendly.
I also was blessed in the sense that I'd been a hobby blogger who was earning an income online. But this was, as I said, a hobby. I have taken this hobby and turned it into a full-time way to support myself (and some days, it's actually harder than real estate). The thing about it is, though, I work whenever I want to, there is no boss, no true accountability, and some days, I feel no purpose.
Speaking with other internet marketers, we have learned that many of us battle loneliness and a feeling of isolation, which made me think about lupus. I feel that my disease forced me into places that short-circuit my purpose in life. Already dealing with so much emotional fallout from this disease is enough. It steals so much.
When I sold homes, I helped make memories, I created happy homeowners, I got pictures of decorated homes. I got pictures of babies being born, growing up, going off to college, and so much more. I got to know I was truly making an impact on the lives of the people I was touching daily.
Now, I usually don't even know what day it is. I wake up when I want to, I go to bed when I want to … and I hurt for it. Mentally, spiritually, physically, emotionally, financially. And people think I'm lucky because I get to live this way. Funny thing: I've been an entrepreneur pretty much most of my life, but I had people counting on me being there.
When you are living this life, isolation because of high fatigue and pain seems inevitable, and then you add lonely work into the mix, and it can be a bit overwhelming.
I feel like this is a Debbie Downer post, but I want to tell you that there are people out there like you. They have crappy energy, they feel alone. I am finding a low-key lunch can be had with them. Put together a small group so you can coordinate something workable and get out.
We are so accustomed to big shindigs when two or three people having tea is a good afternoon. Get out for a little while, sit on a park bench, watch people in the mall with a couple of girlfriends. It will work wonders for your attitude.
I am starting to intentionally try to get a sit-down coffee with one or two ladies one or two times a month. The great thing is that if you find others who are battling chronic pain or fatigue, they understand reschedules and will not penalize you for it. I hope this helps you get out more and add a little more purpose to your lives. It's surely helping me.
***
Note: Lupus News Today is strictly a news and information website about the disease. It does not provide medical advice, diagnosis, or treatment. This content is not intended to be a substitute for professional medical advice, diagnosis, or treatment. Always seek the advice of your physician or other qualified health provider with any questions you may have regarding a medical condition. Never disregard professional medical advice or delay in seeking it because of something you have read on this website. The opinions expressed in this column are not those of Lupus News Today or its parent company, BioNews Services, and are intended to spark discussion about issues pertaining to lupus
We are sorry that this post was not useful for you!
Let us improve this post!
Tell us how we can improve this post?