Lupus, Body Shame, and Learning Self-Love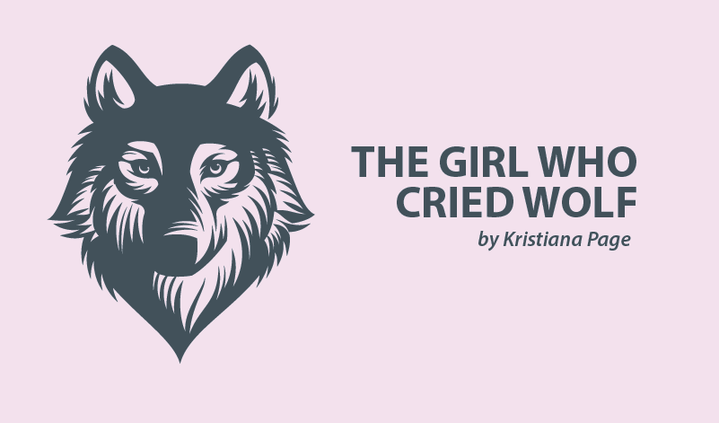 Lying in bed, scrolling though Instagram, I came across a post devoted to the promotion of self-love and healthy bodies. The caption told the story of how the girl pictured had spent a majority of her life hating her body and shaming herself into trying to match society's delusional and unrealistic standards of beauty.
As her short story came to a close, I found myself not only feeling both touched and upset for her, but — looking over this photo of a completely normal-size and healthy woman once again — more and more incredulous as to why she would ever feel such self-hate.
My feelings soon deepened and reflected back, as the realization dawned on me that, over the last few months — as the dynamic duo of lupus and medication constantly had their way with my physical appearance — I had been doing the exact same thing.
It hurts to realize just how hard I've been on myself and how much, even temporarily, these thoughts occupied my mind. Such negative feelings don't deserve a place within my head, but struggling to come to terms with my circumstances, I focused on what was certain and what could theoretically be controlled — my weight and appearance.
When I was discharged from the hospital, the fluid gains of the previous weeks hadn't all gone, and I was instructed to weigh myself every morning, taking note of my weight. After doing this every day for a month and a half, I had to stop for the sake of my mental health.
It was fine to begin with: I lost the fluid and my weight continued to drop. But once there was nothing left to lose, my body adjusted to the new medication and my weight began to fluctuate. This is a completely normal reaction, but soon, for a small part of every day, my weight and physical appearance became my focal point.
Moonface didn't help. I've spent my whole life with a thin, defined facial shape and losing that to prednisolone wreaked havoc on both my self-esteem and self-image.
It's incredibly vain, but a lot of time was spent upset over the fact that my body no longer looked how I wanted it to, so that I put too much emphasis on the roundness of my face and hated my fluctuating weight and body shape.
I've spent months smushing my cheeks together in frustration and refusing to have any photos taken. I hated this 'mask' I was made to wear and, if given a choice, wouldn't have let anyone see me until no longer wearing it.
As my prednisolone dosage has slowly decreased, my face has ever so slightly began to return to its 'normal' shape. Looking in the mirror and comparing it to a photo of my moonfaced self a couple of months ago, while I see a difference, it's not nearly as drastic as my mind led me to believe.
This was my wake-up call and reality check — and boy, I needed it!
If I take the media's beauty ideals on board and force myself to conform to them, they'll only continue to eat at me and try to destroy me from the inside out — and truthfully, I've already got lupus for that!
I'm making the commitment: to acceptance, to self-love, to being healthy, to positive body images and, most importantly, to myself.
I'm choosing to place significance on smiling broadly at the girl in the mirror, and making the effort to mentally tell her she's beautiful — and to believe it.
I'm going to the gym for personal training at least once a week so that, while I likely won't be as thin as before, I'll be working hard toward being fit and strong — which is much more important.
It doesn't matter how society views me, it matters only how I view myself, and it's more than time that I gave out some much-needed love.
Hate only breeds more hate, and so I'm redefining everything I've ever been told and taking the first step in breaking the cycle of body-shame and hate:
I'm starting with me!
Note: Lupus News Today is strictly a news and information website about the disease. It does not provide medical advice, diagnosis, or treatment. This content is not intended to be a substitute for professional medical advice, diagnosis, or treatment. Always seek the advice of your physician or other qualified health provider with any questions you may have regarding a medical condition. Never disregard professional medical advice or delay in seeking it because of something you have read on this website. The opinions expressed in this column are not those of Lupus News Today, or its parent company, BioNews Services, and are intended to spark discussion about issues pertaining to lupus.