Broken Quote for Lupus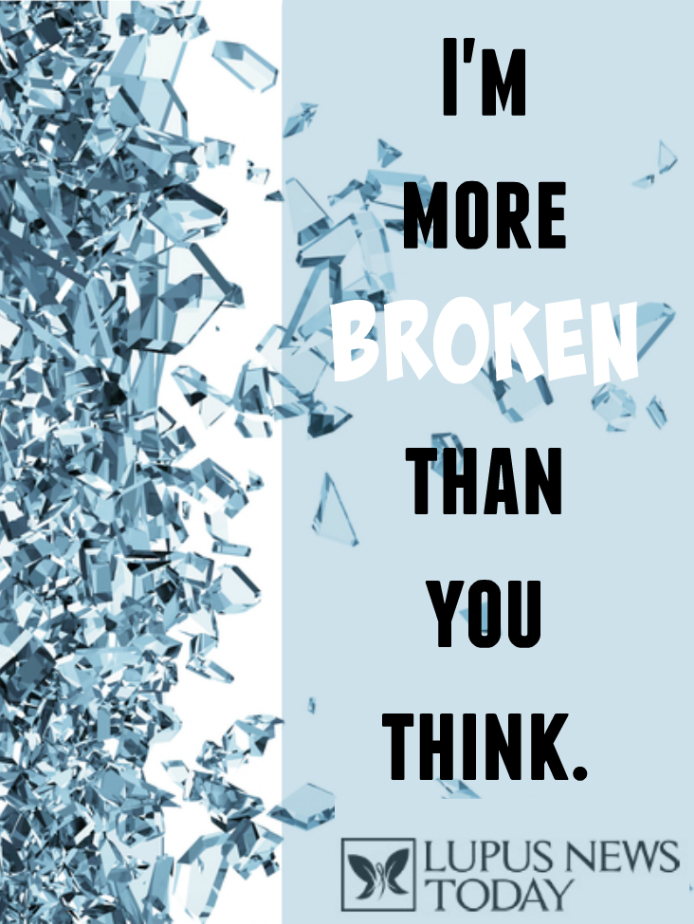 Lupus Quote: Broken
It's a day-to-day struggle. With lupus, you never know what a new day will bring. People can't see your illness, so sometimes they just don't get it. This quote says what you won't: "I'm more broken than you think." Share this quote for lupus on Pinterest to get your message across.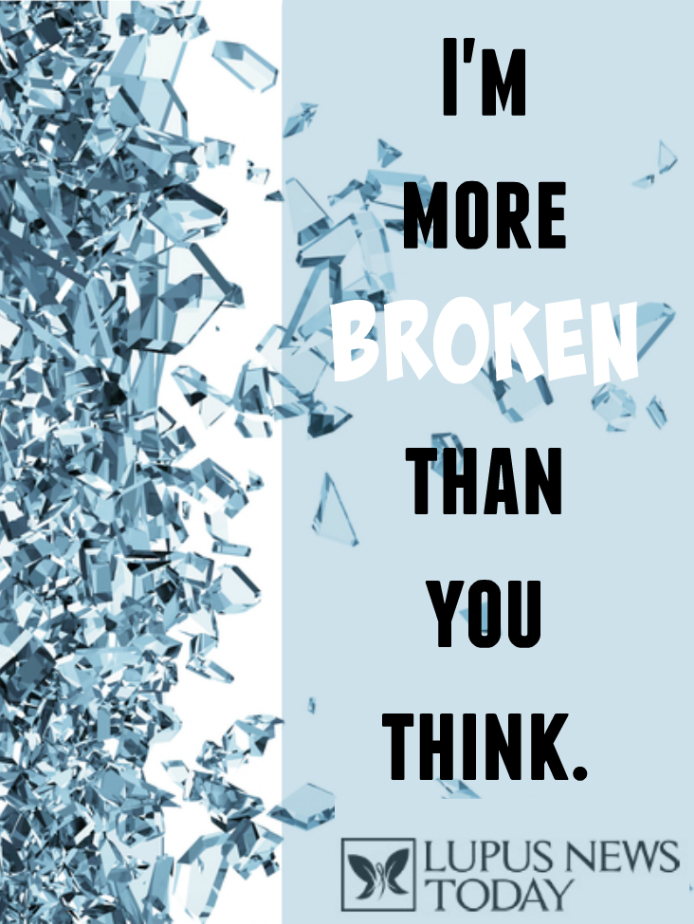 We'd love for you to
share
this
quote
. For more
 lupus quotes
, follow
Lupus News Today on Pinterest
.
 Join our community and pin your favorite quotes.
Lupus News is strictly a news and information website about the disease. It does not provide medical advice, diagnosis or treatment. This content is not intended to be a substitute for professional medical advice, diagnosis, or treatment. Always seek the advice of your physician or other qualified health provider with any questions you may have regarding a medical condition. Never disregard professional medical advice or delay in seeking it because of something you have read on this website.