Upadacitinib reduces SLE disease activity: Phase 2 trial data
341 adults with moderate to severe SLE were enrolled in SLEek study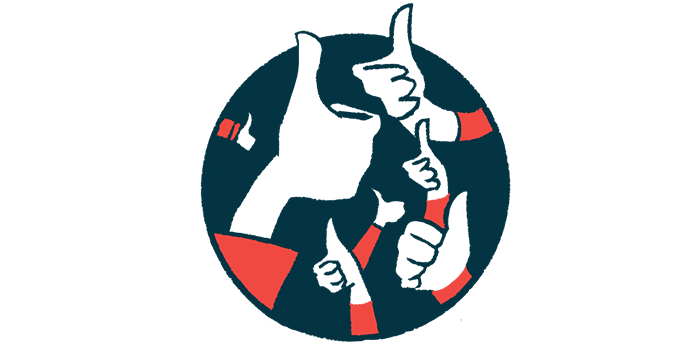 A year of treatment with upadacitinib led to significant disease activity reductions for people with systemic lupus erythematosus (SLE), according to data from the Phase 2 SLEek trial.
It was similarly effective when used with the experimental treatment elsubrutinib, in a combination called ABBV-599, the researchers found.
These and other results from the AbbVie-sponsored clinical trial were presented at the European Congress of Rheumatology EULAR 2023, May 31-June 3, in Milan, Italy.
"As a leader in immunology, AbbVie is committed to advancing care in areas of unmet need, such as SLE," Roopal Thakkar, MD, chief medical officer and senior vice president of development and regulatory affairs at AbbVie, said in a company press release. "We are encouraged by these positive Phase 2 data and look forward to continuing to study upadacitinib for systemic lupus erythematosus in two Phase 3 trials as part of our ongoing clinical program."
The planned placebo-controlled Phase 3 SELECT-SLE trials (NCT05843643) are not recruiting participants yet, but intend to enroll about 1,000 adults with SLE, ages 18-63, at sites worldwide.
An autoimmune disease, SLE arises from the immune system's mistaken attacks against healthy tissues, with patients having inflammatory flares that can lead to significant organ damage.
"Lupus is an imbalance in the immune system caused by a diverse set of inherited and environmental factors," said Joan Merrill, MD, of the Oklahoma Medical Research Foundation's Arthritis & Clinical Immunology Research Program.
Upadacitinib works to block the activity of Janus kinases, a family of enzymes involved in signaling pathways within immune cells. It's expected to lower immune cell activity, thereby tamping down the inflammation that drives lupus and other autoimmune conditions. Marketed under the brand name Rinvoq, it's approved in the U.S. to treat some types of arthritis, inflammatory bowel disease, and dermatitis.
The global Phase 2 SLEek trial (NCT03978520) was designed to examine upadacitinib's safety and effectiveness in SLE patients already taking standard therapies.
Effects of upadacitinib in Phase 2 study
The trial also evaluated elsubrutinib, an experimental therapy that blocks a different immune signaling protein called Bruton's tyrosine kinase, along with a combination of the two, which the company calls ABBV-599.
A total of 341 adults with moderate to severe SLE were enrolled and assigned to one of five treatment groups: upadacitinib (30 mg), elsubrutinib (60 mg), high dose ABBV-599 (30 mg upadacitinib/60 mg elsubrutinib), low dose ABBV-599 (15 mg upadacitinib/60 mg elsubrutinib), or a placebo.
The trial's main goal was to assess the number of patients who met the SLE responder index-4 (SRI-4) criteria with a daily steroid dose equivalent of 10 mg or less of prednisone after 24 weeks (about six months) of treatment.
SRI-4 is a composite measure of disease severity that takes several different measurements into account. Meeting its responder criteria means some measures of disease activity improved and others didn't worsen.
After an interim analysis after 50% of participants reached 24 weeks of treatment or withdrew, the elsubrutinib-only and low dose ABBV-599 treatment arms were discontinued due to a lack of effectiveness, according to AbbVie.
The presentation, "Efficacy and Safety of ABBV-599 High Dose (Elsubrutinib 60 mg And Upadacitinib 30 mg) And Upadacitinib Monotherapy For The Treatment Of Systemic Lupus Erythematosus: A Phase 2, Double-Blind, Placebo-Controlled Trial," concerned findings from the 205 patients who continued.
As previously reported, the study met its main goal, with more patients given upadacitinib or high-dose ABBV-599 achieving an SRI-4 responder status after six months over those on a placebo. Specifically, 54.8% of those on upadacitinib and 48.5% on ABBV-599 achieved this goal, compared with 37.3% in the placebo group.
Benefits associated with upadacitinib or high dose ABBV-599 were generally maintained after 48 weeks, about a year, as reflected by SRI-4 and other measures of disease severity.
Both upadacitinib and high dose ABBV-599 were associated with significant reductions in lupus flares and a longer time to the first flare relative to a placebo after about a year, meeting key secondary trial goals.
Side effects were consistent with the known safety profile of upadacitinib, with no new safety signals detected. Side effects with ABBV-599 were similar to upadacitinib alone. Because ABBV-599 didn't offer a substantial benefit over upadacitinib, the Phase 3 trials won't include it.
Additional poster presentations at the conference indicated upadacitinib had a favorable pharmacological profile among trial participants and was able to lower the levels of immune biomarkers implicated in SLE activity.