U.S. Patent Issued for Lupus Nephritis Treatment Protocol with Voclosporin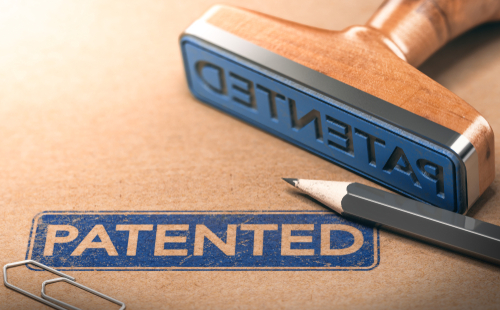 The U.S. Patent and Trademark Office (USPTO) is issuing a new patent to Aurinia Pharmaceuticals covering a method of use and dosing protocol of the immunosuppressant voclosporin in patients with lupus nephritis.
The patent (No. 15/835,219), titled "Protocol for Treatment of Lupus Nephritis" covers an individualized treatment protocol where voclosporin's dose is adjusted over time based on kidney function parameters.
Such personalized protocol was established in the AURA-LV Phase 2 trial (NCT02141672), and is being used in the ongoing AURORA Phase 3 trial (NCT03021499).
The new patent will protect voclosporin's unique dosing protocol for the treatment of proteinuric kidney diseases until December 2037.
Under the terms of the Patent Cooperation Treaty (PCT), the company is anticipated to expand the patent's coverage to other major global pharmaceutical markets, including Europe and Japan.
This will expand Aurinia's intellectual property portfolio for voclosporin, which already includes robust manufacturing, formulation, synthesis, and composition of matter patents.
"These method of use claims allowed in the U.S. broadly cover the personalized voclosporin dosing protocol utilized across our lupus nephritis program, which includes specific dose modification requirements that we anticipate being incorporated into any potential future label for voclosporin in lupus nephritis," Michael R. Martin, chief operating officer of Aurinia, said in a press release.
Voclosporin is an investigational calcineurin inhibitor that works through a dual approach: it blocks T-cell immune responses and stabilizes podocytes — specialized cells in the kidney that are involved in blood filtration.
It has been tested in more than 2,400 patients across different kidney diseases, and has been shown to improve the outcomes of lupus nephritis patients when added to standard therapies. Importantly, voclosporin has shown increased potency, improved metabolic profile, and more predictable stability and activity compared to currently available calcineurin inhibitors.
"Establishing a robust exclusivity platform is a critical part of our strategy as we work toward regulatory approvals in the United States and internationally," said Richard M. Glickman, chairman and CEO of Aurinia. "Importantly, these claims provide validation of some unique and differentiating features of voclosporin compared to the legacy calcineurin inhibitors."
Voclosporin has received Fast Track designation by the U.S. Food and Drug Administration (FDA) for the treatment of patients with lupus nephritis and other autoimmune diseases.
Aurinia's AURORA trial is currently exploring the therapeutic potential of voclosporin as an add-on to CellCept (mycophenolate mofetil) and low-dose steroid treatment in patients with lupus nephritis.
The company anticipates topline data from this study by the end of 2019, which are expected to support a new drug application (NDA) submission to the FDA by 2020.