Neovacs Finishes Enrolling Patients in Trial Testing Potential SLE Vaccine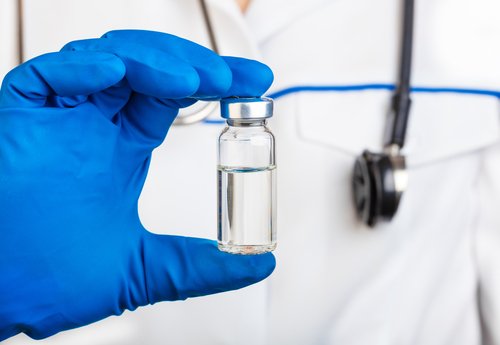 French pharmaceutical firm Neovacs has completed enrollment for a Phase 2b clinical trial (IFN-K-002) to evaluate the efficacy and safety of IFNα-Kinoid to treat systemic lupus erythematosus (SLE).
"The completion of enrollment is an important milestone for our IFN Kinoid program and confirms the interest of leading clinicians conducting our trial in this novel therapeutic approach," Therese Croughs, chief medical officer of Neovacs, said in a company press release.
Based on Kinoids — its proprietary active immunotherapy technology platform — Neovacs has developed IFNα-Kinoid to treat lupus and dermatomyositis. IFNα-Kinoid was specifically engineered to trigger an immune response against interferon, a biomarker of SLE. This activation of the immune system induces production of antibodies that ultimately inhibit and destroy interferon proteins.
Reducing interferon levels also reduces the debilitating symptoms of SLE, said Neovacs. Previous results have shown that IFNα-Kinoid is well-tolerated and produces a long-lasting immune response.
The IFN-K-002 study (NCT02665364) has enrolled 178 patients with moderate-to-severe SLE. Researchers are conducting the trial at several locations in Europe, Asia, North Africa, South America and the United States under an investigational new drug status granted by regulatory agencies.
All participants will randomly receive the IFNα-Kinoid vaccine or placebo, and will be followed for nine months.
This Phase 2b study was specifically designed to assess the efficacy of this investigational vaccine, by measuring activation of an immune response against interferon and consequent reduction of interferon's activity in SLE.
To ensure that the study's results truly represent clinical features of this potential lupus vaccine, Neovacs is consulting three expert committees: an independent data safety monitoring board to validate all the data, an adjudication committee to validate clinical response data, and an internal steering committee to supervise the study's ethical conduct.
Preliminary results are likely by mid-2018.