Why I Am Scared to Love With Lupus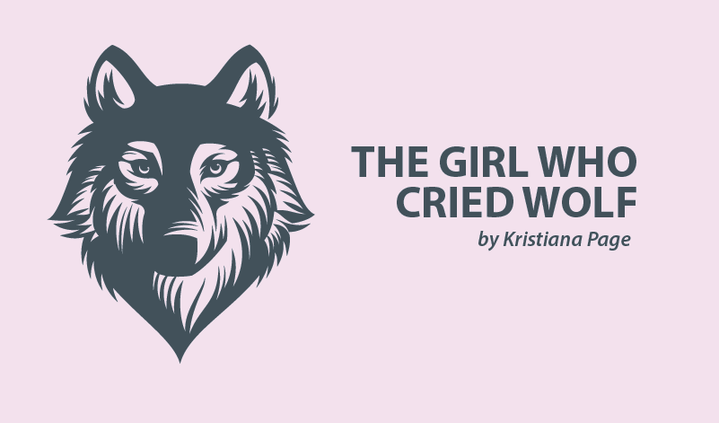 It's never easy to break down barriers, to let someone in to the point where they have the ability to break you on a whim. But that's exactly what love is. And it scares the hell out of me, as it means I'm making myself vulnerable on a whole other level.
I'm scared to open up to someone to begin with. After you get to know me, and maybe even start to like me, at some point I've got to bring up lupus. If this doesn't scare you off on principle, I'll be equally grateful and impressed, but this is only the very first in my set of hurdles.
No one dreams of growing up to love someone with a chronic illness. It's not hardwired into your ideals. You want to meet someone you connect with, who will love you for exactly who you are, and one day you'll get married, have kids and grow old together. Cue cliché scene of two oldies in rockers, watching the sunset while their grandkids run around in the front yard.
At 21, I'm aware that will not be my future; it's going to be much more testing and difficult. And here I am trying to loop you into all of it.
When thinking about relationships I find myself in a struggle between wanting to love and be loved like everybody else, but then worrying that I'm ultimately being selfish. I deserve just as much now as my pre-lupus self, but I can't help feeling guilty that maybe it's too much to ask from you.
At first it might not matter all that much, but that's not what I'm worried about. Once we get through the "honeymoon" stage and you're not infatuated by new love anymore, is everything going to change? Are you going to come to a realization of what lupus actually means in the long run, before heading for the hills?
I'm scared because everyday I'm already physically vulnerable. Due to my medication I'm without an immune system, so there is the ever-present chance of my getting sick and not having anything to combat it
I'm scared because there could be anything lurking around the corner, waiting for me, and there's no way to know if you'll be able to handle this ongoing game of Wheel of Mis-Fortune.
I'm scared to place my faith and time into you because there's always the chance that eventually you'll do exactly what I hoped you wouldn't — leave me brokenhearted, because it's all just too hard.
I want to believe there is someone out there who's strong enough to withstand a relationship with lupus and me, but sometimes even I want to throw in the towel. The difference is that I don't have that choice, but you will.
Unless you want a Sleeping Beauty, whose major problem can't be solved with a simple kiss, I'm never going to be your fairytale princess. There's no guarantee of what will happen to me and I don't know how that will affect you or our relationship in the long run.
But what I can tell you is this:
Regardless of my chronic illness, I'll make sure to work as hard at our relationship as I do fighting lupus, every single day. You'll see me fall and cry often, but I'll never keep things from you and there won't ever be a day I don't come back smiling. And while there will be times I'm terrified of what's coming for me, life has no boundaries that I won't find a way to push.
There never will be a time when I'll pretend this is easy. It's not. Relationships are hard at the best of times and I'm asking you to acknowledge that and be ready for so much more. But if you have the courage to leap into my unknown and look past the big, black wolf, I'll show you just how much more there is to me than lupus.
Note: Lupus News Today is strictly a news and information website about the disease. It does not provide medical advice, diagnosis, or treatment. This content is not intended to be a substitute for professional medical advice, diagnosis, or treatment. Always seek the advice of your physician or other qualified health provider with any questions you may have regarding a medical condition. Never disregard professional medical advice or delay in seeking it because of something you have read on this website. The opinions expressed in this column are not those of Lupus News Today, or its parent company, BioNews Services, and are intended to spark discussion about issues pertaining to lupus.