A Letter of Thanks to My Friends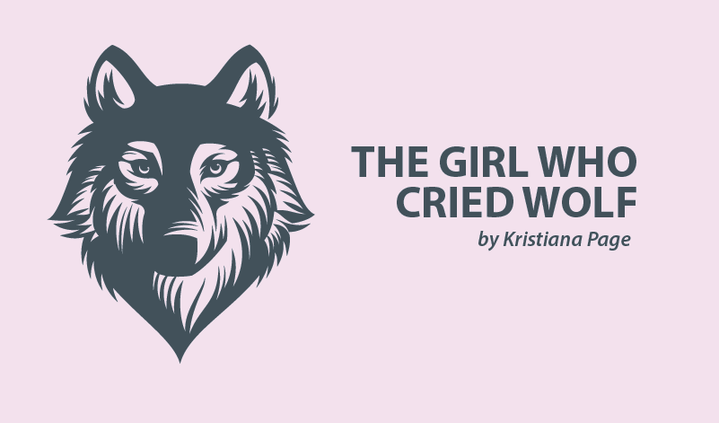 There are so many things to say and, though I'm certain this one column won't completely suffice, I'll do my best to turn my feelings into words. "Thank you" doesn't quite cover it, but that's where I'll start. Because for many of you, it's long overdue.
I never considered what it would be like to have my world simultaneously flipped upside and turned inside out. But each of us hopes that if it should ever happen, the people we hold closest would continue to stand by us.
I've seen it happen, and I watched my life be altered beyond repair. I'm so overwhelmed by how many people, and just how much love has been shown to me.
If you had asked me last year how many people in my life would care if something happened to me, alongside my family, I only would've been confident in naming a handful. The truth, is I never truly knew so many people cared, and I'm so thankful for each and every one of you.
To all my friends (regardless of how close we are,) if you're reading this, please know that I wrote this from a place of such tremendous love and gratitude – and it's for you!
I'll start off with a quick apology and it stands now only for the past, but also for the present and future: If I should ever cancel on you, please know that, I'm truly sorry and heartbroken. It's not that I don't want to spend time with you, but that sometimes I just don't have the energy.
As majority of you also are in your 20s, you probably don't understand my perpetual tiredness, but please know it's not a cop-out, and believe that if I could buy extra energy just to see you or make your event, I'd do it without hesitation.
Now, to say thanks!
From those of you who come around just to see how I'm doing, and to the rest of you who I only see in passing every once in a while, you have no idea how much of an impact you've had.
Thank you for not treating me any differently. Knowing that telling someone about my chronic illness has the potential to change their view of who I am and how they treat me causes me great anxiety. I don't want to be identified just by lupus. There is so much more to who I am, and though it changed my path, my life won't ever solely revolve around that one part of me, no matter how debilitating it may be sometimes.
Thank you for asking questions, and attempting to educate yourself about something unknown. It means a great deal to me when an old friend asks about lupus, as they've never heard of it and want to understand. I know you don't have time for a three-hour slide show or to read a dozen pamphlets, but the fact that you go out of your way to ask, and genuinely want to hear the answers, means the world.
Thank you for having my back! Regardless of whether it might be just to remind me that I've got this and to keep pushing on, sometimes little reminders are what gets me through a rough spot. You have no idea how much I appreciate it.
Most of all, thank you for showing me an ocean of love and support, especially when I needed it most! When it feels like the world is spinning backwards, sometimes you need someone just to sit with or to remind you that you're going to be just fine.
For all the smiles, the laughs, the questions and the times where I just needed someone to be there, from a quirky girl with a wolf in her shadow, know that I'm still smiling because of each and every one of you. From the very bottom of my heart: THANK YOU!

Note: Lupus News Today is strictly a news and information website about the disease. It does not provide medical advice, diagnosis, or treatment. This content is not intended to be a substitute for professional medical advice, diagnosis, or treatment. Always seek the advice of your physician or other qualified health provider with any questions you may have regarding a medical condition. Never disregard professional medical advice or delay in seeking it because of something you have read on this website. The opinions expressed in this column are not those of Lupus News Today, or its parent company, BioNews Services, and are intended to spark discussion about issues pertaining to lupus.