Thanks to Lupus, I'm Addicted to Control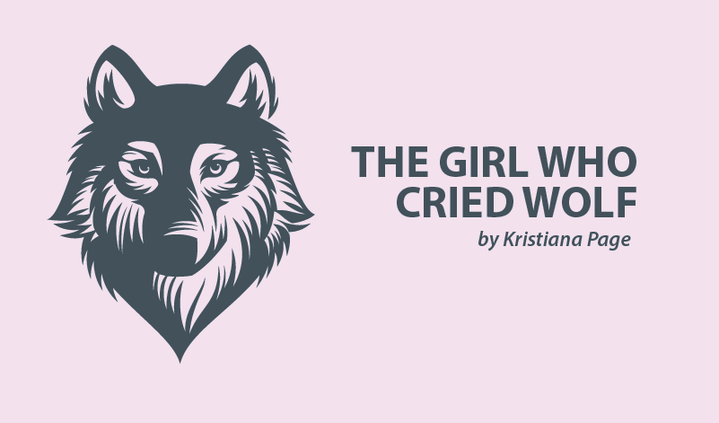 I'm an addict.
Before you get the wrong idea, I should explain. My addiction isn't to any type of illicit or prescription drug, it's not to alcohol, and I don't even crave caffeine. No, my vice is something else, something harder to attain.
I'm addicted to control.
But it's not in the way you think. I don't have an obsessive need to dominate the situation around me, nor do I need to control the people I hold closest. I only want control over myself. I crave control over my own body. And the saddest part is it's the one thing I just can't have.
I'm completely aware that I have a problem. I know it affects my life — and not always positively.
All anyone ever sees is the healthy, happy, smiley, and "functional" Kristi. They see the Instagram posts of the girl fighting in defiance of her illness. What they don't know is that the physical workout itself is only half of what draws me. What I'm really feeding on is the need to feel in control of my body, and sometimes it comes at an expense.
I've had so much taken from me. Lupus took my young adulthood. It took the opportunity to feel young, carefree, and irresponsible. I don't know what it was like to be an average 20-year-old because I wasn't one. When the health of your kidneys is on the line, everything else needs to take a back seat. I admit it's dumb of me to wish I knew what it was like to spend my weekends drinking with friends, and ultimately, if I'm honest with myself, I know that's not actually what I wanted.
What I really wanted was to have the option to choose.
But I didn't. I couldn't because from the moment lupus decided our fates should be intertwined forevermore, I was no longer an expert on my own body or what it needed. The importance of silencing my chronic illness far outweighed a carefree young adulthood or the cliché of temporary alcohol-induced euphoric nights out with friends.
It'd be crazy not to think that hasn't impacted me in the long run — I know it has.
Even if I wake up feeling like fatigue is King Kong literally sitting on my back, I go to the gym. Even when it's 35 degrees Celsius (95 F) and humid outside, I walk myself up the stairs to my jujitsu academy, put on my gi, and train. And I do it because I need that feeling of control. I need to know that some things are still in my power — some things I still have a choice about.
So, pushing past the fatigue and refusing to bow to lupus are how I get my kicks. I'm addicted to saying yes, even when I know I shouldn't because I remember what it was like to constantly feel my body say no. So, I push and push, and before I know it, I've thrown myself right over the edge and straight into bed with fatigue again.
Every time it happens, I chastise myself for making the same stupid mistake again. But no matter how many times it happens, I never seem to learn. It's easy to accept the consequences of my extra ambition and defiance. I'd rather gamble with my energy and be forced to pay for it than not try at all.
Putting this into words, I realize just how sad it must seem from the outside. I'm stuck in a constant power struggle with lupus, dying to find a way to take something, anything, for myself, no matter how small or trivial. This is what it's like when you don't get to be an authority on your own health and body, when you need to live under medical advisement for the rest of your life. When you don't have choices, you do whatever you can to feel like you're in control.
***
Note: Lupus News Today is strictly a news and information website about the disease. It does not provide medical advice, diagnosis, or treatment. This content is not intended to be a substitute for professional medical advice, diagnosis, or treatment. Always seek the advice of your physician or other qualified health provider with any questions you may have regarding a medical condition. Never disregard professional medical advice or delay in seeking it because of something you have read on this website. The opinions expressed in this column are not those of Lupus News Today, or its parent company, BioNews Services, and are intended to spark discussion about issues pertaining to lupus.