Staying Sane Through the Insanity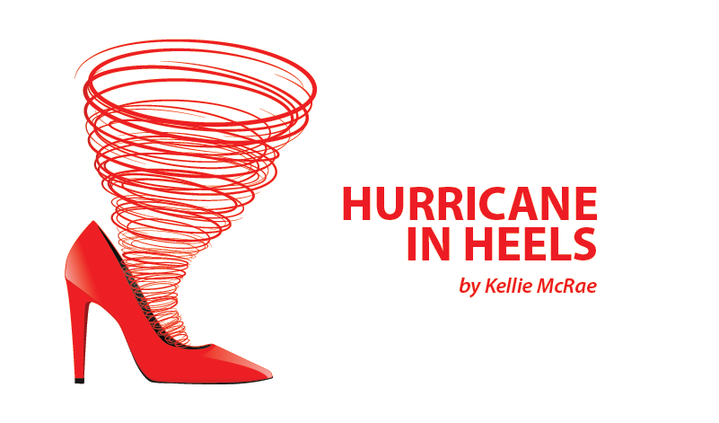 I sit here on day 11 of my first hospital stay of 2020. I've learned that pharmaceutical companies test how wide your esophagus will open to accommodate pills that would make a horse gag. I am doing all I can to remain sane, but few things make you lose track better than a drug-induced haze.
When you average four hospital stays per year, certain things will indicate when the doctor is about to admit you. Now, admit is a funny word. I admit that even though I am moving into year four of my battle with lupus, I have spent a lot of time in denial. I admit to thinking I am somehow in control and can push harder, can try to do more. I admit that I rarely ask for help because "I'm the tough chick, and I've got this."
As a result of my longest hospital stay yet, I will finally admit that lupus is a true and worthy opponent.
I live primarily in Mexico, but right now, I am in the U.S. For the first time in years, I traveled without a computer. With 11 days of medical things to process and seven different departments working my case, I am feeling quite overwhelmed.
I deactivated my Facebook just before I left Mexico, and I rarely watch TV, so I have nothing to do. I wanted to unwind, but not like this. I'm learning to make jewelry, and have asked friends to send me beads. I can hardly see them, but I'm determined. I also borrowed a laptop to reach out to the world.
After the doctor admitted me, I requested they reach out to my therapist so that I could clear my head. I deactivated my Facebook partly to avoid the anger, sadness, and despair there. We can't change what we see on social media, but constantly seeing it can change us. I don't want to become a hopeless, sad person. Emotions on social media were causing me stress in areas I do not control.
I know that computers can be a lifeline for so many people. We spend a lot of time alone — in our beds and sometimes in our heads. I decided to reactivate my Facebook account, but only until this ordeal is over. Then I will assess my sanity levels.
Insanity factors
We've all heard the phrase "mind over matter." At this point, my thought is "mind over everything." Creeping around in my head can be dangerous, so I have done my best to minimize the creepers lurking there.
To clear my mind, I am exploring the role that "insanity factors" play in my life. Please ask yourself the following questions and pay attention not only to your answers but also to your physical reactions:
You read something on social media that caused you anxiety, anger, or stress. How does your body feel? How long did it take you to get back to "you"? Is social media something you can immediately and directly impact?
Someone expressed an opinion that directly opposed yours, and you offered reasons why they should change their mind. How often has someone done the same with you? How often is your mind still made up, and how do you feel during the exchange? How do you feel once you have exhausted your reasons?
Someone you love keeps finding themselves in the same sad situation. They call you to vent, ask for help, or because they supposedly need suggestions. You have done this countless times before. How do you think you would feel if you finally set a boundary? Do you feel stressed about their situation because you can't resolve their problem? Do you struggle with feeling guilty when you say no? How long does it take for this extra stress to bother you?
I am ridding myself of the above insanity factors and know I will be better off for it. I will focus on people who add to my smile factor and the things I can impact. I hope you will check your sanity levels and do all you can to keep your mind in a good space.
Our bodies are rebelling. Let's fight them with smarts.
***
Note: Lupus News Today is strictly a news and information website about the disease. It does not provide medical advice, diagnosis, or treatment. This content is not intended to be a substitute for professional medical advice, diagnosis, or treatment. Always seek the advice of your physician or other qualified health provider with any questions you may have regarding a medical condition. Never disregard professional medical advice or delay in seeking it because of something you have read on this website. The opinions expressed in this column are not those of Lupus News Today, or its parent company, BioNews Services, and are intended to spark discussion about issues pertaining to lupus.