Why I Tell People, 'It Could Be Worse'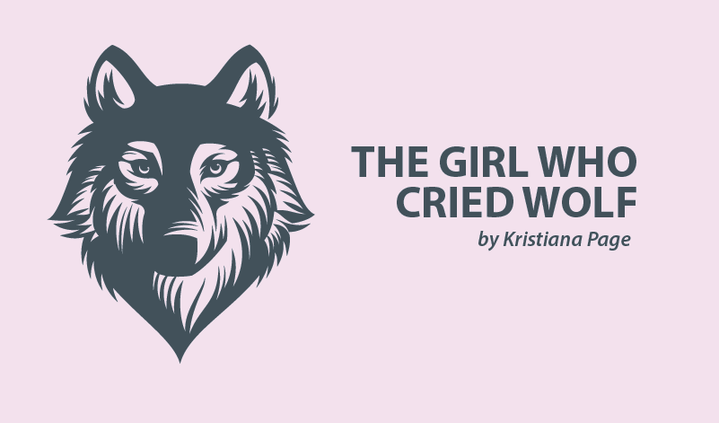 When someone expresses their sympathy about my life with lupus, a typical response just rolls off my tongue.
"It could be worse."
It's true. Life with lupus could be many magnitudes worse than it is for me right now. Crippling arthritis, unbearable chronic pain, migraines, brain fog, and recurring mental health issues are just some of the many ways my life could be negatively affected by lupus.
When I say "it could be worse," I don't say it in an effort to downplay my situation and try to make you more comfortable. I say it because I need to think about the millions of others out there facing my situation in much more dire circumstances. The harsh reality is that lupus can be much, much worse than it is for me — and one day it likely will be.
But please understand that my reality is not all rainbows, positivity, and smiles. There are many a gray day when you're walking through life with lupus; sometimes the only way to put color back into the world is to make it happen myself. More often than not, there's a smile on my face. It's there because I actively work to put it there, not because my situation is easy.
I'll say, "it could be worse," but to hear it from someone else would be deeply insulting. Until you know what it's like to grieve, struggle, and cope like I do, you don't get to tell me that. Until you've walked in my shoes and hit all the peaks and depths on the roller coaster of chronic illness, you really can't understand.
When you're chronically ill, there is a baseline of "suckiness" you have to put up with every day. But some days, it really does get worse. And sometimes it's relentlessly worse for weeks or even months at a time. My baseline of suckiness revolves around my fatigue. Every day I wake up tired. The only thing that varies is exactly how tired I am. And if we add catching a winter sickness, the level of suckiness skyrockets.
Right now, I've been sick for well over a month. My body just cannot shake whatever this sickness is. Although it's not pneumonia or a new bout of lupus flare, this is one of the times where life is worse.
It doesn't matter how I try to explain it, no one can fully comprehend and there's nothing doctors can prescribe me to help. I mean sure, things could definitely be worse. But the fact that someone else is struggling harder than I am doesn't invalidate my situation. And it's in moments like these that I'm left feeling truly isolated, helpless, and frustrated.
Can you imagine knowing you consciously and willingly opened your body up to ongoing viral illness? Can you imagine having colds hit you like the flu, and having to deal with the aftermath for a month? Can you imagine the inconvenience of a cold drawn out to last over a month? Imagine that after a month, doctors have no way of helping you, and you can only wait it out.
I've been crushing my own immune system with CellCept (mycophenolate mofetil) for over three years now, and I'm facing the consequences, which are both real and harsh. And no matter how many frustrated and angry tears I cry, I'm forced to accept that a month of relentless cold symptoms is a small price to pay.
I've spent close to six months of the past three years with either a cold or flu. Just let that sink in. I've spent the equivalent of half a year battling viral illnesses.
But I'm backed into a corner, keeping my hands down on purpose. It could be worse. If I want to win the fight that really matters, I've got to take some losses.
***
Note: Lupus News Today is strictly a news and information website about the disease. It does not provide medical advice, diagnosis, or treatment. This content is not intended to be a substitute for professional medical advice, diagnosis, or treatment. Always seek the advice of your physician or other qualified health provider with any questions you may have regarding a medical condition. Never disregard professional medical advice or delay in seeking it because of something you have read on this website. The opinions expressed in this column are not those of Lupus News Today, or its parent company, BioNews Services, and are intended to spark discussion about issues pertaining to lupus.