Sorry, Not Sorry: Apologies Tame the Hurricane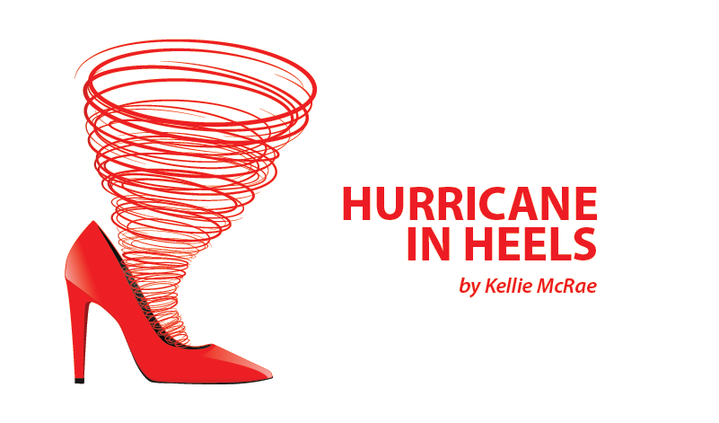 I'm sure you realize that someone who has been dubbed a "hurricane" is pretty unapologetic. Forces of nature sweep in, do what they do, and sweep out, never looking back.
I was once a hurricane. Now I jokingly say I've gone from being a "Hurricane in Heels" to a "Tropical Storm in Flip-flops." Lupus is mean and can be swift in its ability to tame the weather.
I have shared before that because of many of the physical limitations that come with my battle, I sometimes feel like a burden to those around me. I am not alone in this. Those of us who live with lupus tend to gravitate toward others who understand our ordeal. It's easier to cope when you are dealing with people who get it.
However, while we have this group of sympathetic folks, most things in our world are just the opposite. The sense that I am holding others back has given me a new vocabulary, accompanied by new feelings.
There's one example that I didn't realize I was developing for quite some time. One day, it just stood up with a bright, red dunce hat on its head, begging to be noticed. The new feeling and vocabulary? "Sorry. I apologize. Please excuse me." Now, some might say, "These are not new words!" and offer a snarky kind of "Are you kidding me?" laugh. Well, let's talk about why they are new for me.
If I walk slowly, I say, "I'm sorry I'm keeping you all from getting there." In the past, my attitude was, "I will get there when I get there; nobody says you have to wait for me." Previously, when plans were made, nine times out of 10 I would tell people, "I won't make you any promises. I will do my best." Now, when I have to cancel, I say, "Please excuse me if this inconveniences anyone," as if my lack of attendance has really put them out.
I apologize for having a coughing fit in the middle of a sentence, for sometimes having to leave early, or for wanting a certain menu when it comes time to get a bite to eat. (My diet is primarily plant-based because it has been good for my health. I will get ill within 20 minutes of eating certain foods.)
All this apologizing is unnecessary. In my former life, I did what I wanted to do and still had friends who invited me out. This new need to apologize is not really because I feel like I am creating an issue. It's a testament to the insecurity or disappointment I am feeling. I think those in the mental health field might say I'm projecting.
As I go forward, learning more about Tropical Storm Kellie, I am extracting some of these behaviors that are hurtful for me. I'm also attempting to be kinder to myself. I hope that, if you are noticing similar apologetic patterns, you will kick them to the curb. I will do my best to tell sorry that I am not at all sorry.
***
Note: Lupus News Today is strictly a news and information website about the disease. It does not provide medical advice, diagnosis, or treatment. This content is not intended to be a substitute for professional medical advice, diagnosis, or treatment. Always seek the advice of your physician or other qualified health provider with any questions you may have regarding a medical condition. Never disregard professional medical advice or delay in seeking it because of something you have read on this website. The opinions expressed in this column are not those of Lupus News Today, or its parent company, BioNews Services, and are intended to spark discussion about issues pertaining to lupus.