The Mirror Doesn't Lie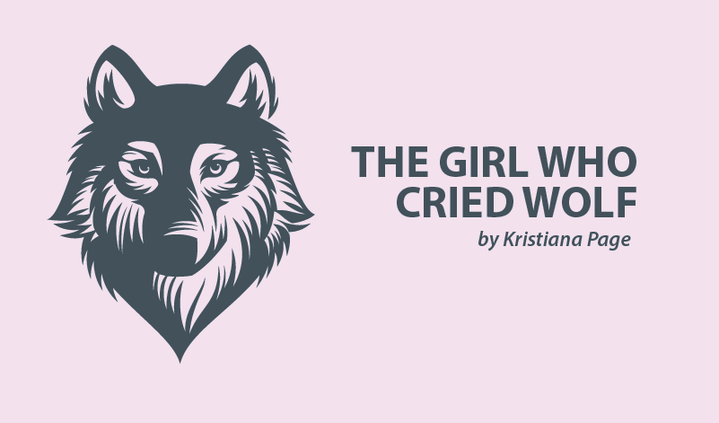 I've worn the same two pairs of black skinny jeans since the end of 2016. But over the last three months, I've noticed they don't quite fit like they used to. They're feeling much snugger than they once did. And that terrified me.
I have to confess something I've worked hard not to acknowledge for many years now: my deeply rooted fear of gaining weight.
I know where it stems from. I can admit to myself that a small part of it is pure vanity, as I'm only human. Yet, most of my fear is rooted in the trauma of the months prior to my diagnosis.
When I think about that time just before the weeklong hospital admission that led to my lupus diagnosis, what sticks out the most is my sister's 18th birthday. While attempting to get ready for the celebrations, I was overwhelmed and distraught to realize that nothing in my wardrobe fit. All my jeans were far too small, and I couldn't put my shoes on! The entire situation left me feeling confused, embarrassed, and absolutely devastated.
In the span of a couple weeks, I increased by three jean sizes! What could possibly have caused such a dramatic change?
A little over a week later, I received my answer: severe edema, or fluid retention, due to lupus-induced acute kidney impairment.
Within three weeks of starting treatment for lupus, and with the help of diuretics, the fluid vanished. But in nearly three years, I've never managed to shake the feeling of fear I had as my body shape suddenly began to warp without explanation.
To this day, I'm very self-aware about my body — maybe too aware. Day to day, I can tell when my routine has changed. I can feel if I've gained or lost weight. And over the last few months, I've been aware and alarmed that my body has been different.
Last week, I finally had an epiphany and realized why. A little over two years ago, I walked into a gym with absolutely no energy and nothing but a need to get off the couch and defy lupus any way I could. After many, many, exhausting, sweat-filled personal training sessions, my hard work and determination have paid off. My body shape has started to change from the development of muscle.
My journey has finally started to come full circle. In late May 2016, lupus was the catalyst that changed my life. Now, in 2019, those words still ring true, and yet the current context could not be more different.
Once upon a time, lupus made a girl feel scared and helpless. But it also catalyzed the birth of a bold and daring woman. Looking in the mirror, I no longer see the 20-year-old girl that lupus terrified. I see a strong woman with stories of a chronically ill life all over her body; with scars on her back and in the creases of her elbows from biopsies, infusions, and countless tests. Pictures are inked into her skin, including an ornate wolf etched into the inside of her left bicep and a sketch of the Venus de Milo on the outside of her right arm. Both are symbols of the struggle and victory she's faced with lupus and it's many side effects. She's doesn't look fearful in the slightest — she looks strong.
The legs of my jeans pull and the waistband just doesn't sit right, but for the first time in my life, the fit of my clothes is not something I'll agonize over. When I see that woman in the mirror, I feel proud. I defied the odds, pushed the boundaries, and sweat week-in and week-out to look as strong as I feel.
The fear of gaining weight is not something I'll ever escape easily. It's a mindset that is my cross to bear, and I'm working on it. But when I look in the mirror, I don't see clothes that don't fit, I just see a strong, fierce woman with a smile from ear to ear. I see a warrior.
***
Note: Lupus News Today is strictly a news and information website about the disease. It does not provide medical advice, diagnosis, or treatment. This content is not intended to be a substitute for professional medical advice, diagnosis, or treatment. Always seek the advice of your physician or other qualified health provider with any questions you may have regarding a medical condition. Never disregard professional medical advice or delay in seeking it because of something you have read on this website. The opinions expressed in this column are not those of Lupus News Today, or its parent company, BioNews Services, and are intended to spark discussion about issues pertaining to lupus.