Learning to Identify My Migraine Triggers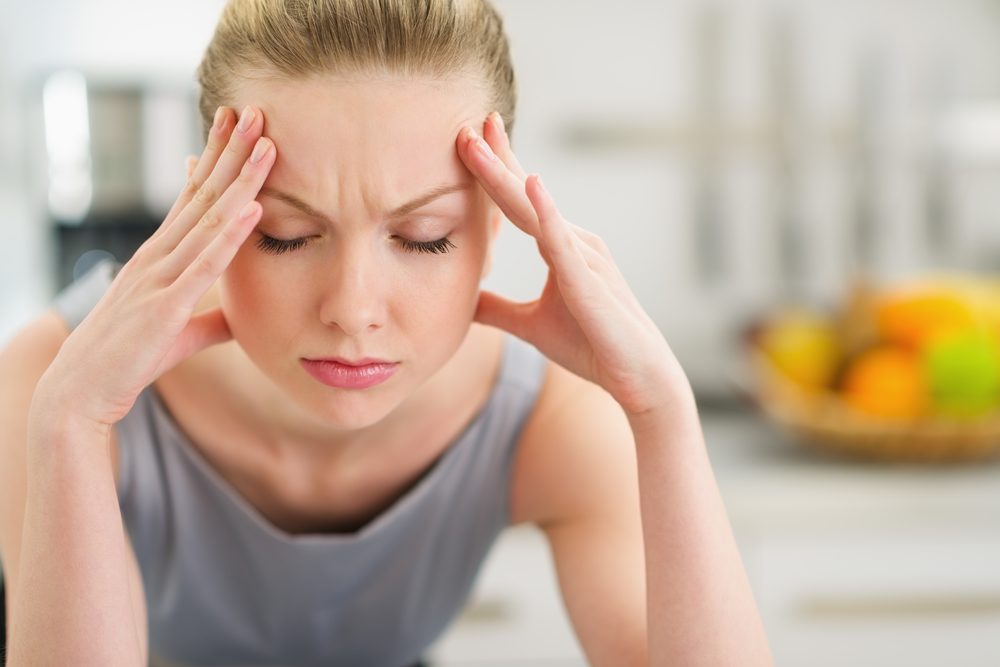 If you have never experienced a migraine, you're a lucky person. A migraine is the mother of all headaches: a throbbing, pounding pain so bad it makes you nauseated. Light hurts your eyes; even a regular bulb in a lamp will have you squinting. Sounds ricochet around in your head like the metal orb in a pinball machine. (Lupus patients commonly have headaches, although they may not be migraines and lupus is not necessarily the cause.)
What triggers a migraine?
Some people have been able to identify their migraine triggers, but I haven't. I know that if I don't get a good night's sleep, it increases the chances, but doesn't always trigger one. I have quit caffeine completely, with no relief. I can go without chocolate or eat enough to make me sick, and it doesn't make any difference. I have eliminated MSG and gluten — no change. There are common migraine triggers, but I still haven't found what sets mine off. 
Strong scents can be triggers for some people. I've spent a small fortune on scented candles, plug-ins, and wax warmers. In the past, I could have different scents all through the house and it wouldn't bother me. But last week, the night before the pain started, I was burning a brand-new lilac-scented candle. It smelled great, but I noticed a slight headache while it was burning. It wasn't bad — certainly not migraine strength — but the lilac scent is the only thing I can remember that was different that night. 
Early warning signs
Some migraine sufferers have early warning signs that alert them before the pain actually starts. They include food cravings, increased urination, and yawning more than normal. Less common is an aura, which is characterized by visual disturbances like flashes of light and other symptoms.
A super-sensitive nose is my early warning. I can smell the dirt when I walk across the lawn or in my car's air-conditioning system. When I start noticing strange smells, I know that I need to watch out. I'll try to get extra rest, and I always keep my Imitrex (sumatriptan) and Excedrin Migraine pills (my "migraine kit") with me.  
How to stop a migraine
Normally, I can catch a migraine early and take an Imitrex to keep it from progressing. This week, however, one crept up on me while I was sleeping, and the pain was bad enough to wake me up. I took my medicine and waited for it to kick in. I waited, and waited some more — no relief. I'm only supposed to take two Imitrex tablets in a 24-hour period, so I took a couple of Excedrin Migraine, my go-to OTC pills.
The pain finally eased up somewhat, but when I'm in the middle of a full-blown migraine, I might as well give up and go to bed. That's exactly what I did. When it gets really bad, it doesn't matter what I have planned or what needs to be done. Everything has to wait because I am going to spend 24 to 48 hours in bed, doing nothing. 
Even when it's over, it ain't over
For at least 24 hours after a bad migraine, I feel hung over. I'm exhausted, even though I just spent an entire day in bed. My body hurts worse than normal; I feel like I've been hit by a truck. I hate this part because I'm always trying to catch up on what I let slide when the pain was really bad. 
I've learned not to push myself the day after, or it'll start all over again. I have to ease back into my routine, get enough sleep, and — as always — pay attention to my known warning signs. 
I've taken several different preventative medications for migraines, and I've had Botox injections. They all work for a while, and then quit. I keep trying every treatment my neurologist suggests. One of these days, I know I'll find the perfect one — the one that keeps working year after year and makes these awful headaches a thing of the past. 
***
Note: Lupus News Today is strictly a news and information website about the disease. It does not provide medical advice, diagnosis, or treatment. This content is not intended to be a substitute for professional medical advice, diagnosis, or treatment. Always seek the advice of your physician or other qualified health provider with any questions you may have regarding a medical condition. Never disregard professional medical advice or delay in seeking it because of something you have read on this website. The opinions expressed in this column are not those of Lupus News Today, or its parent company, BioNews Services, and are intended to spark discussion about issues pertaining to lupus.