Battling My Body to Regain Fitness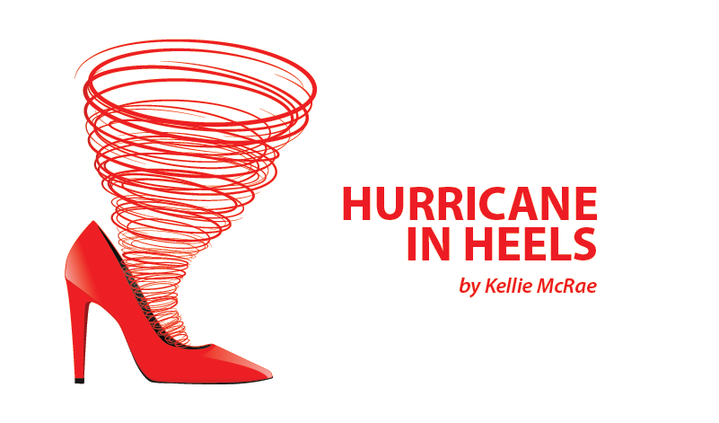 Most women make resolutions at the start of the year to lose weight. That was not my resolution. I loved my curves, especially my legs.
I'm always in a great pair of high heels. I am, after all, the Hurricane in Heels. I was on the go, and wearing heels, and showing off my legs was part of the reason I got the nickname.
I was about 170 pounds and, at almost 5-foot-8, I was OK with that number because my clothes looked good on me. So I was never really caught up in weight-consciousness until the scale started showing lower numbers for no reason.
When I first went into the hospital, I was about normal weight. By stay No. 2, just a few weeks later, I was down in the 150s, with no real change in the way I was eating. I couldn't understand what was going on, but I wasn't too worried about the weight because there was so much other stuff going on. I just thought it was the stress of trying to figure out what was happening to me and work.
When I went into the hospital after getting my diagnosis, I was down to 116 pounds. The hospital sent in a nutritionist, who insinuated I had an eating disorder. Boy, did she get schooled, right along with three nurses.
I let her know I had lupus, which eats away at my muscles and gives me what I lovingly call Boney Butt Syndrome. When I arrived at a hospital in Bangkok to see a lupus specialist, I ended up in tears because my weight was down to 109 pounds. Not a good look for someone of my height, in my opinion.
It took about three months to go from this:
to this:
I have always been confident — until my curves became bones and sitting became painful. I started to wonder if my frail frame would make people who didn't know me think I was a drug addict.
I'd always enjoyed short skirts and showing off my legs. With my weight so far down, I became self-conscious. I started wearing the flowing skirts and palazzo pants in my wardrobe to cover the stick figure I'd become. I'm sure enveloping myself in larger clothing did nothing to help my frail frame, but I needed to hide.
Although I could still do things when I had the energy, I started to accept that putting on weight would be difficult, especially when I adopted a vegetarian lifestyle. What I didn't count on was difficulty with stairs, difficulty showering and sometimes difficulty walking.
For quite some time, I was just skinny. Now, I am skinny and weak. I exercise as often as I can, but it seems my muscle loss is outpacing my ability to strengthen my muscles.
A few time when I've tried to step up on a curb while carrying my computer, I've almost found myself face-first on the pavement as my legs battled to lift me and my bag.  I am working daily to increase my strength and renew my confidence. But each day is a challenge.
I recently watched a documentary about a man who was also diagnosed with lupus, and his body was amazing. He exercises and had rippling muscles.
I am praying that my muscles will recover. While I have embraced the idea that I have boney butt syndrome, I don't have to embrace being weak. When you are battling your body, trust me when I say you are also battling your emotions, and I am working to be strong on both fronts. Stay tuned, because I am determined to win this latest battle with lupus.
***
Note: Lupus News Today is strictly a news and information website about the disease. It does not provide medical advice, diagnosis, or treatment. This content is not intended to be a substitute for professional medical advice, diagnosis, or treatment. Always seek the advice of your physician or other qualified health provider with any questions you may have regarding a medical condition. Never disregard professional medical advice or delay in seeking it because of something you have read on this website. The opinions expressed in this column are not those of Lupus News Today, or its parent company, BioNews Services, and are intended to spark discussion about issues pertaining to lupus.