Do You See Me?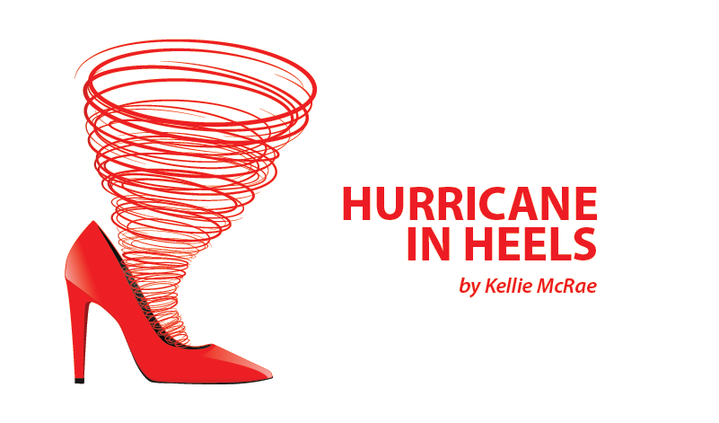 I am lean, but not sunken, and not emaciated-looking. Once upon a time, I was 170 pounds, now I top out at about 118. Thanks to lupus, I went on a rapid weight-loss program without having signed up. I was so ashamed when I first lost the weight — as if weight loss was something to feel shame over. I felt as if I looked like a drug addict.
During that time, I was sunken and emaciated-looking. I didn't want to go outside, partially because I was so weak that I would move very slowly and was a bit wobbly because of the joint pain.
I thought everyone was looking at me with judgment in their eyes. Look at the little druggie. Steer clear of her. She may ask you for money. I lived in downtown Orlando, Florida, and if anyone reading this lives there, you know there is a high population of homeless people. And, of course, there are people like I was, who are high-rise dwellers. I didn't want to be seen as one of the homeless. Not because they are bad. But, let's be honest, who wants to be seen as homeless when they are not?
Flash forward and my body has embraced my new look, so to speak. I hear it all the time. You look great; you have a nice figure; had you not told me you used to be heavier, I would have never known; and my all-time favorite ― I'm being sarcastic ― you don't look sick!  That last one is the one, I think for many of us, is the dig. Every single day we must deal with and consider our disease. What we eat, the plans we make, even if we will shower, which takes more energy than most folks realize. They are all things we must actively consider. The weather beats me up, if it's too cold ― that would be about 72 degrees ― I need gloves and a sweater, and I am learning the night air shakes me like a rag doll.
These are things people don't see when they assume you are well enough to participate in the activity to which they have invited you. They don't see that you spent all night awake and in tears from the pain, and they don't understand that eating simple things can cause you severe pain. Many don't know that chemotherapy sessions are part of the treatment for some and that they just choose not to talk about it.
Lupus is mean, but the sad part is, it really doesn't intend to be. It thinks it's protecting you, but in the real world, your body is running a marathon to heal itself 24/7/365 (366 in the leap year). For people who see you as lazy, your body has done more in the past hour than they will do all day!  These things cannot be seen, but they frequently are judged by those who simply cannot relate.
For those of you battling, feel sorry for those who would judge you, and try not to get angry with them. Pray that they always can be in a position of judgment, because the only other position to be in after that is one of a warrior, and I don't want to be seen so badly that I would wish any of this on anyone. Having an invisible illness has its pains for sure, but know you are not alone and more and more awareness is helping others to see us.
***
Note: Lupus News Today is strictly a news and information website about the disease. It does not provide medical advice, diagnosis, or treatment. This content is not intended to be a substitute for professional medical advice, diagnosis, or treatment. Always seek the advice of your physician or other qualified health provider with any questions you may have regarding a medical condition. Never disregard professional medical advice or delay in seeking it because of something you have read on this website. The opinions expressed in this column are not those of Lupus News Today, or its parent company, BioNews Services, and are intended to spark discussion about issues pertaining to lupus.