The Past, the Present and the Future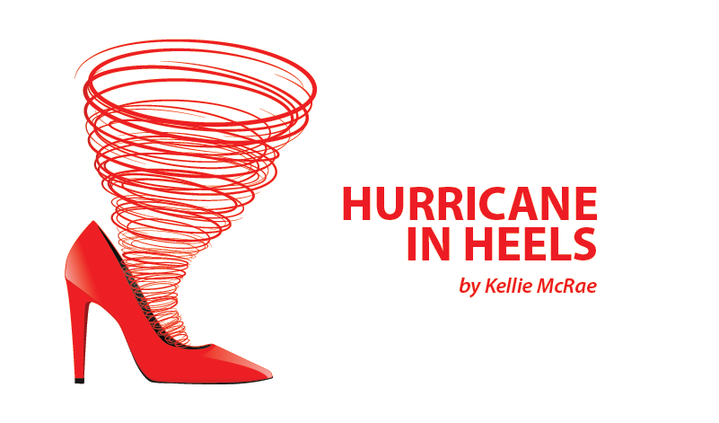 On Jan. 1, 2016, I went to Daytona Beach, Florida, reconciled my life, went home, wrote my last wishes and had them legalized, then called my family to tell them where to find the documents. It was the year of the tombstone. That's what I jokingly started calling it. But while I made fun, it was, in my mind, the year I would indeed die.
Lupus had not yet been diagnosed that day I went to the beach. I'd gone from a healthy woman of right at 170 pounds down to an unexplained 112 pounds. My heart was swollen, among so many other medical things that had me visiting a long list of specialists, who could not explain what was happening to me.
I took it upon myself to go to the Mayo Clinic, where the doctors finally told me what I had and began treatment. 2016 was rough. I lost not only my health, but a lot of other things along with it. My career also was a casualty in the war with lupus. When Dec. 31 rolled around, I think I was in tears and more grateful than most. I tend to make fun of every situation; I am, what I have dubbed, a joy junkie. No matter what is going on in my life, I find a way to smile about it.
In my mind, 2017 started as a year of triumph because I made it. I honestly was ecstatic. 2017 was filled with new things with this disease as well as with my own life. I moved to a new country (prompted by lupus), I created a new career (I now have a full-time online business), and found new observations about the disease (I also am now a vegetarian).
I have had more highs than lows with lupus this year, but I have learned so many things about not just the disease, but about myself through this year. Pain has, at times, had me thinking crazy thoughts. Working long hours and feeling high fatigue also has had me feeling anger and resentment, because I filed for disability well more than a year ago, and there are times when I would just like to rest. But I cannot, for fear of becoming homeless.
I have learned what foods (by foods I mean the fun stuff) I cannot eat or I will suffer days of pain and fatigue. I have learned to listen to my body, and when I need a couple of Netflix-in-bed days, I take them. I have become more introvert, guarding my time and my energy for things that I believe truly matter. I was once a fashionista social butterfly; now my relationships are deeper and I have fewer people in my circle.
As 2018 approaches, I have come to appreciate the things I thought I would miss from my old life and it took only a little more than a year to stop mourning things, I realized, that really didn't matter as much as I thought. Getting the opportunity to walk a mile in my old shoes recently let me know that those old shoes are now ill-fitting old shoes.
I am excited about what 2018 will bring. I hope I will be here to share again when it is time for 2019 to roll in. But if not, this joy junkie is going to squeeze out every smile, every ounce of energy looking for things that I love and hope I can bring hope to others who are battling this dreaded disease. It's tough and it is so easy to get down and stay there. I know it's hard, and I never want my happy posts to make you think it is not. But my goal, as I go into 2018, is to give you better days. When you are hurting, when you are feeling hopeless and wishing that a disease that can kill would just go ahead and take you. (Yep, I know, I've been there begging for the end.) My goal is to let you know there will be better days and that you can do this.
You are supported and you are not alone. Here's to the coming year; let's get there and figure this thing out together!
***
Note: Lupus News Today is strictly a news and information website about the disease. It does not provide medical advice, diagnosis, or treatment. This content is not intended to be a substitute for professional medical advice, diagnosis, or treatment. Always seek the advice of your physician or other qualified health provider with any questions you may have regarding a medical condition. Never disregard professional medical advice or delay in seeking it because of something you have read on this website. The opinions expressed in this column are not those of Lupus News Today or its parent company, BioNews Services, and are intended to spark discussion about issues pertaining to lupus.