The Lethargic Reality of Lupus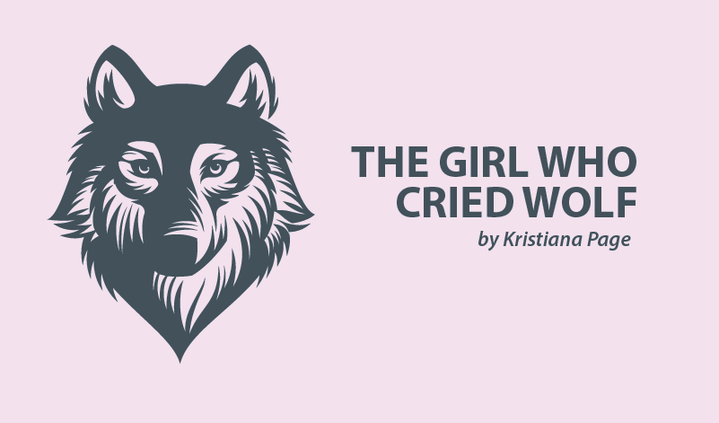 I've tried writing this column about 10 times now. I'm struggling to keep my thoughts straight, my concentration on the task at hand, and my mind from wandering off in a daydream. There was a list of eight things I needed to do today, and I'll be lucky if I can get half of it done. I've spent the better part of three hours trying to put a piece together and yet I've had to start over completely once again. I'm tired … no, that doesn't quite cover it: I'm exhausted.
Last month, I moved in for the first time with my boyfriend, Jordan. Ten days ago, I left my job of nearly five years. Last week, I began a new term at university and started a brand new barista position. In retrospect, it's pretty simple to see how I ended up so fatigued, but I can't take it back now. I can't move back out or "unstart" my job — it's just not going to help. I need to push through and get things finished, but that's so much easier said than done.
I give away my energy so freely to everyone else. A large part of my job is to be the happy, bubbly face that you see first in the morning when you get coffee. But what most people don't understand is that the energy I pour into my job comes at a cost. As I hand you your coffee, flashing you a beaming smile and wishing you a great day, you can't see it, but I'm committing a criminal act. Please don't be too alarmed, it's really nothing too serious, well at least not for you, it's only minor theft. But don't worry I haven't taken your card details or pocketed any of your change — I'm actually only stealing from myself.
The energy that I'm giving you first thing in the morning is energy that I don't really have to spend. It's the energy I need to concentrate on university studies after work or on my jiujitsu class in the evening, but I'm giving it to you and hoping that a midday nap might replenish my batteries even incrementally. If I'm lucky, I might wake up with a bit more pep in my step; if I'm not, it's going be a long day for me. If it's really bad, it might be a long couple days or even a long week.
The hardest thing is that being exhausted doesn't stop the world from continuing to turn; it doesn't even slow it down. The fact that I can't concentrate enough to read a chapter in my physics textbook doesn't mean the class won't move on to the next module without me. The fact that I feel like my entire body is dead weight doesn't mean that there aren't clothes to be washed, a house to be vacuumed, or food to be cooked.
I need to rest more than anything, but the longer I take for my body, the further and further I'll end up behind. I'd love nothing more than to lie back on the couch, pull a fluffy blanket right up under my chin, and watch episode after episode of "Queer Eye" on Netflix until my eyes get heavy. But I know that no amount of resting will fix me and that I have to push through my lethargy in hopes that I can get enough done for today.
Having a chronic illness means accepting that sometimes enough has to be good enough. Maybe it's not nearly what I wanted to accomplish, and it's still not quite where I need to be, but it's something. "Enough" is me putting one foot in front of the other, making a promise to myself that I'll make progress every day, even if it's only incremental.
"It does not matter how slowly you go as long as you do not stop." –Confucius
How do you make it through days of extreme fatigue? Do you have a motto, quote, or agreement that helps to motivate you on your worst days?
***
Note: Lupus News Today is strictly a news and information website about the disease. It does not provide medical advice, diagnosis, or treatment. This content is not intended to be a substitute for professional medical advice, diagnosis, or treatment. Always seek the advice of your physician or other qualified health provider with any questions you may have regarding a medical condition. Never disregard professional medical advice or delay in seeking it because of something you have read on this website. The opinions expressed in this column are not those of Lupus News Today, or its parent company, BioNews Services, and are intended to spark discussion about issues pertaining to lupus.