Climbing Mental Mountains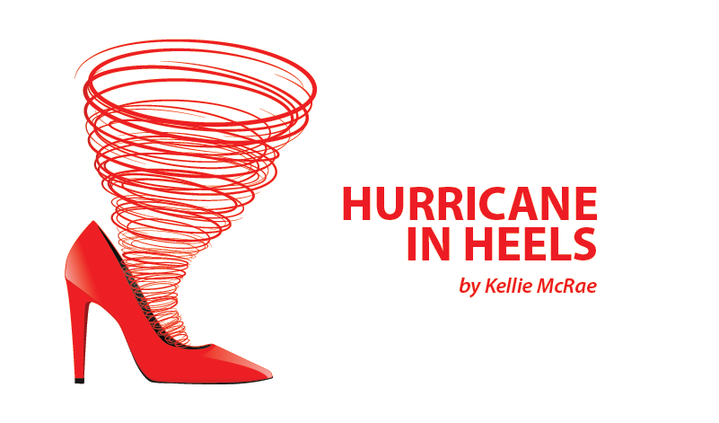 I have always been a prissy girl, a makeup junkie and a fashionista, so hiking has been a giant 'no.' Camping? I don't think so. But lupus has changed this. Am I physically hiking and camping? No, but mentally, I am going on a daily hike, taking a camping trip, hanging out in my mind frequently, pushing my way up mountains.
Each day brings a new challenge it seems, and all of these challenges feel as if they are uphill. I've got my hiking boots on for the climb, and I have my gear packed in a bag to help me cope.
Inside my bag are things like determination, which will help me stay the course no matter how hard it gets. I also carry with me a healthy dose of fear because whether we want to admit it or not, fear actually often helps keep us safe from danger. Think about how many people would get mauled by bears if they had no fear. Interestingly enough, fear of the changes happening in my body sends me to the doctor with my concerns instead of just avoiding it. It's better to admit what I am feeling and address it to hopefully prevent it from getting worse. I also have in my bag some courage. You need some of that to battle the unknown and deal with what you learn when it becomes "known." When my doctor initially told me I had lupus, courage to move forward helped me start to cope.
It seems that each day, where lupus is concerned, there is a new place to explore, and nothing about it is easy. It challenges you mentally, spiritually, emotionally, and definitely physically. Each day you must look through your bag of equipment to see what you will require. You also must realize that you are, indeed, roughing it because everyone's trek is different. The trails are treacherous at times and mild at other times, filled with the opportunity to admire the view.
I never liked hiking or camping and I don't like lupus. However, I have learned a lot on this journey that will never end. Some of the views have been crappy, some of them enlightening. I feel as if there have been times when there were snakes and spiders in my tent (I don't like them either), but the lessons I've learned as I try to rid myself of the bad parts have been valuable.
I think when I am digging through my bag, the thing I use the most is my resilience. But there are days when I can't find it. I've skinned knees, twisted ankles, and sat on a few tree stumps just to have a good cry. When you realize you have been put on a never-ending trail doing something you would really rather not, resilience and tears kind of go together.
However, for as much as I dislike camping and hiking, sometimes I see things from a different perspective. Sometimes I learn things about myself that I never could have learned had the challenge not been put before me. Along the way, I have had people both push and pull me up the mountain. I've learned that some trails are less traveled and that they are the hardest, but often provide the best views.
I hiked up a volcano (literally) in Nicaragua, and it was one of the most difficult things I've ever done. I did it with my bony lupus legs, but can I just say that when I got to the top and took a sled down the other side, it was well worth the hard work it took to make it.
I don't know why I have lupus. I don't know what lesson I'm supposed to learn. And I don't know if I'm supposed to help others on the journey. But while I am on the trail, I will try to be a good guide for those coming behind me and do my best to remember that sometimes the hardest journey brings the biggest blessings.
***
Note: Lupus News Today is strictly a news and information website about the disease. It does not provide medical advice, diagnosis, or treatment. This content is not intended to be a substitute for professional medical advice, diagnosis, or treatment. Always seek the advice of your physician or other qualified health provider with any questions you may have regarding a medical condition. Never disregard professional medical advice or delay in seeking it because of something you have read on this website. The opinions expressed in this column are not those of Lupus News Today, or its parent company, BioNews Services, and are intended to spark discussion about issues pertaining to lupus.