The Dilemma of Whether or Not to Have Children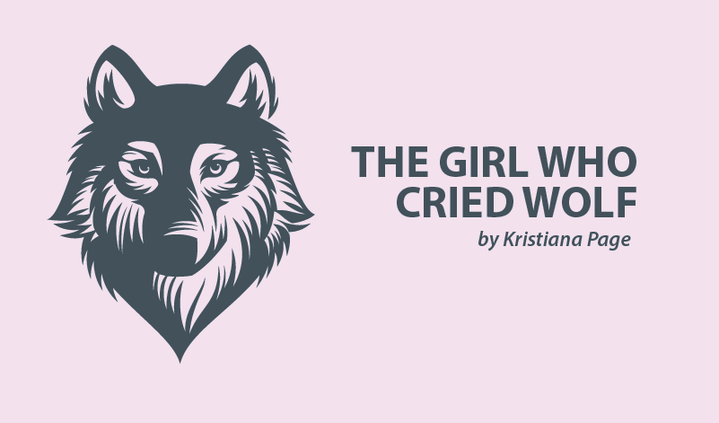 Having grown up in a very close-knit family with two sisters, having kids was something I never really thought about. I always knew I wanted them. For years, my mind held a vision of the future that included three small people: faces with exactly half my features, wearing the same dazzling smile I inherited from my parents, and undoubtedly exuding that Page stubbornness. But the last couple years of my life have muddied that vision, leaving me anything but certain about what I now want.
There is so much hurt that surrounds the idea of having children for me. How can I knowingly put someone in this situation, knowing the pain it'll cause watching me suffer? And most terrifying of all, what are the chances that a child with not one, but two chronically ill parents will grow up to have one — or potentially even both — of their conditions?
Having watched my family bear much of the emotional and mental anguish of my battle with lupus, the thought of potentially subjecting a child of my own to the same thing doesn't sit well with my head or heart. I've seen the secondhand consequences of lupus on every one of my family members' faces: shock, fear, and helplessness. It hurts watching the ones I love most struggle alongside me. Even though it's not their battle to fight, they're in it with me every step of the way, wearing much more of it than they should. How am I going to feel knowing that I created someone so innocent and brought them into this world only to force them to face the torment of loving someone who lives at the mercy of an incurable illness?
Pregnancy is a topic that my doctor has spoken about with me during my course of treatment for lupus. There were two options: CellCept (mycophenalate) or chemotherapy. While the increasing kidney impairment and initial severity of my condition may have warranted chemotherapy-like treatment, my nephrologist was conscientious and vocal about the potential it had to render me infertile at a very early age.
At 22, I've had to consciously think about having children often and incredibly seriously. I have to think about my health, my goals, and what I want out of life, but I also have to factor in my partner, Jordan. Together the two of us could create a truly wonderful person, yet the fact that both of us are incredibly unstable in our health also means that we're also financially unstable. We have no way of knowing what the future has in store for us, or if we'll be able to provide for both of us, let alone support someone else. And in the very back of my mind, I struggle with my greatest fear: that our child, having two chronically ill parents, will have a significantly greater chance of growing up to have one our conditions, or even worse, both at the same time.
In my head, I have this image of a perfect little child with half my face and half Jordan's, a confused Scottish-Australian accent and vocabulary, my unquenchable thirst for knowledge, and Jordan's love of mechanics and all-around infectious zest for life. I'd be overwhelmed knowing we created that!
But then they grow up to have my unshakable fatigue, the joint pain Jordan endures every day, and a life in and out of hospitals with both lupus and ulcerative colitis. How could I live with myself knowing that I passed the very worst part of myself on to someone I loved more than the world itself? How could I watch as they experience all the worst parts of my struggle, knowing that it wasn't their fault, that they don't deserve it, and that they just pulled the short straw because of genetics? How could I watch them suffer through our illnesses if we knowingly handed them right into the clutches of a monster? Truthfully, I really don't have any way of answering these questions, and I just don't know if I ever will.
What are the concerns you have with the idea of having kids? Share them in the comments below!
***
Note: Lupus News Today is strictly a news and information website about the disease. It does not provide medical advice, diagnosis, or treatment. This content is not intended to be a substitute for professional medical advice, diagnosis, or treatment. Always seek the advice of your physician or other qualified health provider with any questions you may have regarding a medical condition. Never disregard professional medical advice or delay in seeking it because of something you have read on this website. The opinions expressed in this column are not those of Lupus News Today, or its parent company, BioNews Services, and are intended to spark discussion about issues pertaining to lupus.