Questioning Whether I Am to Blame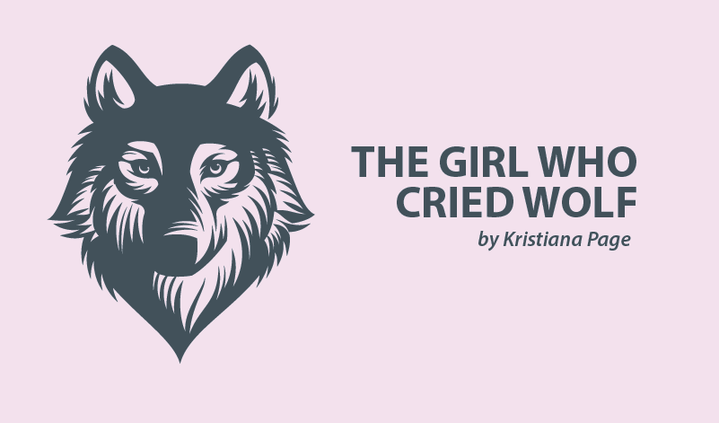 Lupus is a big, black question mark in every sense. Of course, there's the fact that there's no cure, but even more frustrating is that we're left without a cause, either. While the prospect of living with a chronic illness for the rest of your life is definitely upsetting, that's nothing compared to the feeling of wondering if you're what caused such a terrible thing to take root in your life. And while I know that not to be true in the slightest, in my darkest hours, such thoughts have plagued me.
Deep down, I know in my heart of hearts that I am not to blame for my chronic illness. As unfortunate and hard to accept as it may be, it was just luck of the draw, and somewhere along the line, I was one of the unlucky ones who managed to pull a short straw. But I'd be lying if I didn't admit to blaming myself at different points since my diagnosis.
2016 was undoubtedly the hardest 12 months of my life to date. The months leading to my diagnosis were full of mental and emotional turmoil, which would only intensify in the months that followed.
Leading up to being hospitalized for lupus, I can honestly admit that I put my body through hell. After being devastated by a heartbreak, I did what I thought was best — throwing myself into work and study. I spent weeks working, studying, or taking part in high-intensity exercise every single day without ever taking a rest, because I just didn't want to be allowed time to truly stop and think.
I'd always been able to push myself through stress and fatigue, but there came a point where I pushed myself way too far, and for far too long. I was surviving on such minimal sleep and though my body was so physically, mentally and emotionally overtired, I just wouldn't stop. I was making coffee at work one day, when suddenly I saw double of everything, It was an intense ocular migraine, my body's way of telling me that it was time to stop, enough was enough.
In hindsight, knowing just how much of an effect stress has on flares, I can see how putting both my body and mind under such a huge burden brought out the monster that lies dormant within me. And though I know I'm not responsible for my lupus, every now and then, my mind can't help but ponder if it that tumultuous part of my life only woke the wolf or did it create him?
It's a thought I'm sure most lupus warriors have wondered about similarly at least once or twice, and because we have so few answers about  something that affects us so significantly, it often leads us to lay the blame at our own feet.
Although I can't escape this thought every once in a blue moon, I know that, ultimately, I am no more responsible for this illness than I am for the rhythm of my heart or the color of eyes. We are not to blame for this chink in our armor; it was the way we were made.
No matter what kind of day you're having, I'm here to remind you that you did not choose this and the blame is not yours to wear. It is not bad karma, and you are not getting punished for a previous wrongdoing.
One of the hardest things is accepting that there is no rhyme or reason for some things in this crazy life, and having to live a life with lupus is just one of them. But the fact that there is no concrete reason behind this hardship doesn't automatically make it our fault.
***
Note: Lupus News Today is strictly a news and information website about the disease. It does not provide medical advice, diagnosis, or treatment. This content is not intended to be a substitute for professional medical advice, diagnosis, or treatment. Always seek the advice of your physician or other qualified health provider with any questions you may have regarding a medical condition. Never disregard professional medical advice or delay in seeking it because of something you have read on this website. The opinions expressed in this column are not those of Lupus News Today, or its parent company, BioNews Services, and are intended to spark discussion about issues pertaining to lupus.