Walking the Line Between Overreacting and Underreacting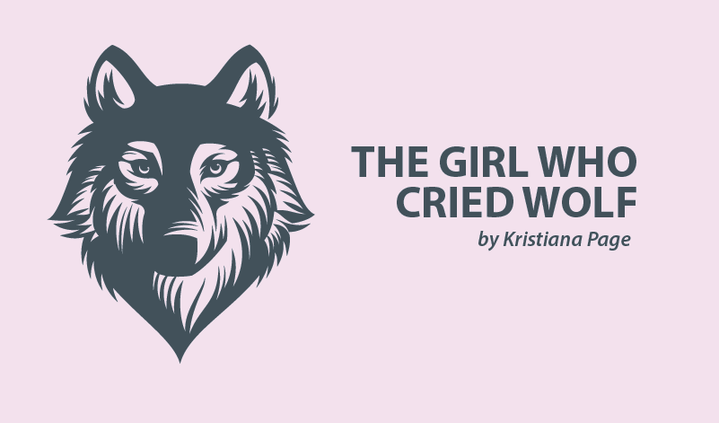 Living with a chronic illness is difficult, all the more so because most of my symptoms are invisible and largely undetectable by everyone else.
My family has always lived by a "tough love" philosophy regarding health: Unless it's something genuinely debilitating, you put on your "big-girl pants" and go on with life. In the last two years, I've been forced to take a big step back and begin the process of reconfiguring how I perceive my health, and in turn, how I react to it.
These days, three questions whiz through my mind at the sight of any potential new lupus symptoms: Am I underreacting? Am I overreacting? Do I need to react?
The first question may seem unusual to some, but there's no instance in which I can afford not to ask myself this question. The answer quite often is "yes." It took two emergency room admissions upon the advice of others before I realized that I often brush things off when I probably shouldn't.
The tough-love mindset I grew up with means I struggle to identify when to seek help. At the height of my very first flare with lupus, I had mild depressive and anxious thoughts, presented both skin legions and wolf rash, and retained 12 kg. of fluid. Yet it still took my best friend begging me to call an after-hours nurse before I even tried to seek any kind of medical aid. I wound up in the emergency room and spent a week in the hospital. I don't have a voice in my head telling me when enough is enough. But this desperately needs to change.
Once I've established that I'm most likely underreacting, I move on to addressing my next issue: potentially overreacting. The fear of overreacting stems from a different part of my illness altogether: the fact that almost every single one of my signs and symptoms are completely invisible to the naked eye.
I'm one of the lucky ones. My friends and family allow me to be incredibly open about my condition, trusting my truth and understanding that I have no reason to lie. My doctors also take my worries and anxieties seriously, never questioning when I speak up, no matter how minor the ailment might be. But the rest of the world is not so trusting, and I still have to explain myself far too often.
I'm constantly terrified of being told I'm overreacting. It's so easy to dismiss my concerns, as there's no evidence but my word and no reason to believe that someone who appears so incredibly healthy could be so damn sick.
Finally, I come full circle to addressing the final question: Should I react at all? It's important that I get to this point because the answer is always "YES." If there's anything I've learned in the last two years, it's to trust my gut instinct. If it turns out to be nothing, that's OK. Underreacting could create much worse outcomes than what I know right now. With an illness like mine, there's no space to be taking chances. It's important that I speak up, so for my well-being, I do.
I know you're all out there. Every one of you has the same worries I do: of not being taken seriously, of being told you're overreacting. But at the end of the day, when you speak out, you take your health in your hands and give yourself every fighting chance. No matter what anyone else says, take care of yourself first!
***
Note: Lupus News Today is strictly a news and information website about the disease. It does not provide medical advice, diagnosis, or treatment. This content is not intended to be a substitute for professional medical advice, diagnosis, or treatment. Always seek the advice of your physician or other qualified health provider with any questions you may have regarding a medical condition. Never disregard professional medical advice or delay in seeking it because of something you have read on this website. The opinions expressed in this column are not those of Lupus News Today, or its parent company, BioNews Services, and are intended to spark discussion about issues pertaining to lupus.