The Cruel Process of Endless Processing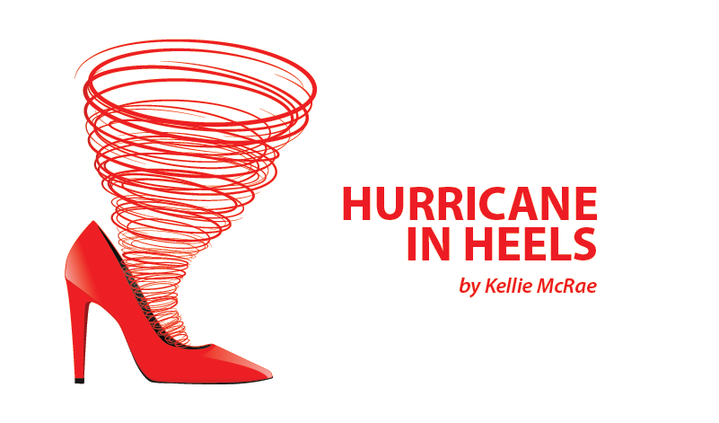 You knew something wasn't right, but it seems to have taken doctors forever to render a diagnosis. When they did, it was not what any of us wanted to hear. You have an incurable disease. It is going to occasionally grab you by the ankle, flip you upside down, and hit you on the rump until you're red and sore. This will happen for the rest of your days without any real warning because, well, it's chronic and incurable.
You get this news and you process it by going through all of the stages of grief, but eventually you come to accept that this is the life you will lead. Sometimes you will stroll along and things will be fine and then, out of nowhere, you are grabbed up by the ankle. But you were ready for it; you have accepted that it will happen.
Then one day, you're strolling along, you turn a corner, and you get punched in the face. You are caught completely off guard and want to know what happened and why it happened. Maybe it was a fluke, but then it happens again. Off to the doctor you go, asking what is going on? Then the doctor delivers more news. She says that because of the system already being shocked by the ankle grabs, another bully now will come along and sometimes punch you in the face. This, too, is incurable. The processing, the grief, and everything else start all over again.
After all, the doctors don't seem to know how to stop it, and you definitely have no clue how to stop. You have more at stake than the doctors because you're the one who is constantly being beaten up. So, you set about trying to find ways to make these things happen less and less. But again, you have worked through it in your head, you have processed this new development, and you are now finally accepting that it is what it is. And then you get kicked in the back and it starts again.
Those of us battling lupus really are one tough lot. We are constantly being sucker-punched, and each time, we rally and do our best to keep fighting. Our bodies have not given up the ghost, so we warrior on. But each time we get a new tag-along, it comes with new symptoms that are scary: Low blood platelets so that if you simply bang your toe, you can bleed to death under your skin; lesions on the brain that can cause severe seizures; joints that go so insane that your fingers no longer work and surgeries must be performed. This list of nonsense is endless.
Whenever we get a new symptom of any sort, it becomes a huge concern because even something as simple as a common cold can kill us. Many of us are tired, but we're not ready to go yet. The process of constant processing is a tough one, and it seems that just as we get done processing one issue, here comes a new one. It's not the easiest life to live, but we battle daily for the good days and we encourage one another on the bad ones. I just wish we could stop the cruel process of processing.
***
Note: Lupus News Today is strictly a news and information website about the disease. It does not provide medical advice, diagnosis, or treatment. This content is not intended to be a substitute for professional medical advice, diagnosis, or treatment. Always seek the advice of your physician or other qualified health provider with any questions you may have regarding a medical condition. Never disregard professional medical advice or delay in seeking it because of something you have read on this website. The opinions expressed in this column are not those of Lupus News Today, or its parent company, BioNews Services, and are intended to spark discussion about issues pertaining to lupus.