How Prednisolone Taught Me a Lesson in Self-Love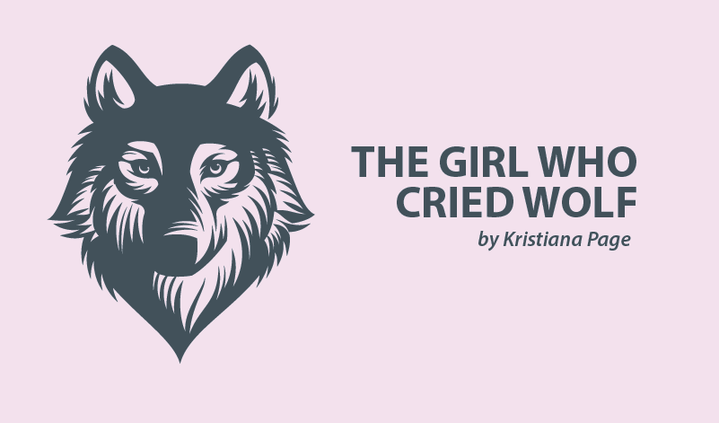 Though I openly hate it, I owe my good health to the prescription drug prednisolone. Anyone who has been prescribed the corticosteroid knows the love-hate relationship all too well. And while I can now look back and be grateful for its miracle powers of healing, there was a time when doing so was impossible. Its benefits came at a cost — and for me it was my personal image and self-esteem.
I have to admit that there's a part of me that's incredibly vain. The whole world tells us to appreciate our youth as this is when we'll be in prime physical condition. I guess somewhere along the line, I let my self-worth get caught up in that idea.
Initially being prescribed prednisolone was a complete and utter nightmare. Side effect after side effect made itself known, and while most of them were moderately irritating at worst, there were a few that cut deep.
There was the weight gain. I can recall a night where I just couldn't control the urge to eat, and though my mind kept trying to alert me that I really shouldn't have been eating my seventh taco for the night, I just couldn't help myself.
In the scheme of things, I didn't put on an overly significant amount of weight. However, the key symptom that sent me to emergency for diagnosis was weight gain in the form of fluid retention. And so when my clothes weren't fitting quite right for the second time in mere months, a new wave of panic set in.
Along with the weight came my personal favorite of all side affects: moon face. That was the hardest trade-off of prednisolone because I had no control over it whatsoever. While I knew it wasn't permanent, that didn't stop it from destroying my self-image.
The combination of weight gain and moon face left me with no option but to reevaluate myself. How did I measure my self-worth? It couldn't solely be based on my physical appearance, could it? I realized this was something I had placed too much emphasis on for too long – and it was more than time to change.
I had to be realistic. This probably wasn't going to be the only time I'd be prescribed a higher dose of prednisolone in my lifetime. Was I going to subject myself to a breakdown of self-esteem and self-image every time my appearance changed?
Maybe I didn't look exactly how I wanted to, and maybe it wasn't a familiar face that looked back at me in the mirror, but beneath it all I was still the same person.
Self-love consciously became not only a key concept in my life with lupus, but also a new way of living. Instead of picking at the parts of myself that I didn't love, I learned to place significance on all the areas that I did.
It took losing who I knew myself to be "physically" to realize that maybe I didn't love myself as completely as I thought. My journey towards self-love isn't an easy feat; it's continuously putting on foot in front of the other, towards a place of love and acceptance. And though I've been weaned down to a minimal dose of steroids now, I still make sure to place emphasis on loving each and every part of myself.
The greatest lesson prednisolone taught me was not one of loss, but of gain. While I temporarily lost something I once held of high importance, I gained something even more valuable — a mindset and a state of being that transcends a particular point in my life, and empowers every part of me: self-love.
***
Note: Lupus News Today is strictly a news and information website about the disease. It does not provide medical advice, diagnosis, or treatment. This content is not intended to be a substitute for professional medical advice, diagnosis, or treatment. Always seek the advice of your physician or other qualified health provider with any questions you may have regarding a medical condition. Never disregard professional medical advice or delay in seeking it because of something you have read on this website. The opinions expressed in this column are not those of Lupus News Today, or its parent company, BioNews Services, and are intended to spark discussion about issues pertaining to lupus.