For My Dad, from Your Lupus-Battling Daughter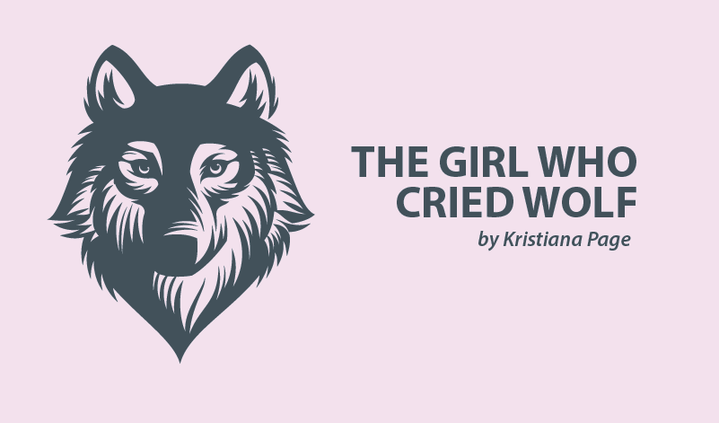 I'm a lot of things: Hard-headed, intensely determined, logical and deeply reflective, to name just a few. And while these character traits often are considered to be qualities, they can be perceived just as easily as flaws. The one thing all of these traits have in common? I learned them from my Dad.
Of all the people in my life, I know my Dad worries about me the most. He's an over-thinker, an over-analyzer and a "fixer." What I mean by that is if you want a problem solved, he's the man to see. In his mind there isn't a problem too big, or too complicated; there's always a solution. And I'm absolutely certain about all of this, because I'm exactly the same. A direct copy-and-paste.
Whatever I do, I'll always go above and beyond. If I'm working toward something good, it'll be excellent at the very least. If it's bad, you never will have seen something so shockingly terrible. It's who I am and always have been, and there have been no exceptions in my life – especially  when it comes to lupus.
I couldn't be diagnosed with something easy. It just wouldn't match how I live my life. No, I had to be diagnosed with a chronic illness with no known cause, no known cure and whose very nature was to be complicated and complex beyond measure.
This may sound laughable, but I'm sorry I got diagnosed with something so difficult. I'm sorry, Dad, you can't just fix this for me, because I know that more than anything you want to, and you hate the fact that you can't.
I hate that you worry about me so intensely when you're away from home for work, because even though you're thousands of kilometers away, I still know that you do. You
constantly call to check up on me, asking about the little things time and time again, making sure every tiny thing's going just fine, and that I'm okay.
You're probably the only person who worries about me more than I do. Though you say it's just your job as one of my parents, and you probably won't listen to this plea, please try not to carry this burden of mine with you so constantly. I don't want you to.
You only need to look back at yourself to know that I'm fierce enough to withstand this storm, and strong enough to fight, no matter what comes my way. I am this person because of you, and because of Mum. Although there always will be times I struggle, the two of you have ingrained within me a resilience that will never falter.
I know there'll will never be a time when the two of you don't look at me as one of your babies. But be unashamedly proud and, above all else, confident that you raised me to be who I am. I'm never backing down.
What's in a name? Well in this family, everything! Anytime someone asks if I'm one of the Page sisters or part of the Page family, I stand a little taller, and find myself a little more confident. And that's because family means everything. I couldn't be more proud than that, with four small letters, I lay claim to being part of this family.
It's a long, winding road for me, but I know I'm being backed every step of the way. Whenever I look for strength I think of a certain quote that reminds me of exactly where I come from, and that regardless of where I'm headed, I'm ready for anything;
"The devil whispered in my ear,

'You're not strong enough to withstand the storm.'

Today I whispered in the devil's ear, 'I am the storm.'"

– Unknown
Love, always.
Kristi xxx
***
Note: Lupus News Today is strictly a news and information website about the disease. It does not provide medical advice, diagnosis, or treatment. This content is not intended to be a substitute for professional medical advice, diagnosis, or treatment. Always seek the advice of your physician or other qualified health provider with any questions you may have regarding a medical condition. Never disregard professional medical advice or delay in seeking it because of something you have read on this website. The opinions expressed in this column are not those of Lupus News Today, or its parent company, BioNews Services, and are intended to spark discussion about issues pertaining to lupus.