Put a Little Boogie in It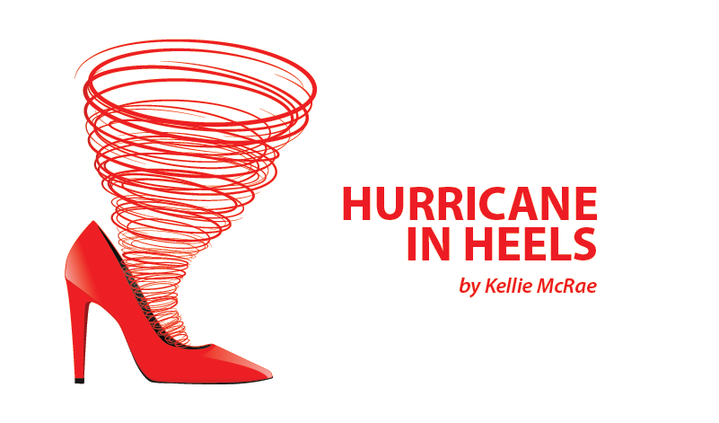 I find it interesting what some folks do to alleviate stress, to decompress and have a little fun, things sometimes I only wish I had the patience for. Adult coloring is one of those things that comes to mind. I have seen some really beautiful creations and a friend bought me a coloring book, pencils and gel pens. That lasted all of two designs for me.
Other people crochet or knit. I have no patience for that, either, and I really wish I did. The funny thing is, I am actually really creative. In the past, I have painted, beaded and I love to write. I am a fashionista, and had a very successful fashion blog at one point. But the ideas of coloring or making baby booties and such just does not appeal to me. I am a bit of a workaholic and I have been trying to find other activities lately that will help me get out of work mode and into some fun.
I love music. Usually, if there is work to be done, it's being done to the sound of something with a beat. I recently attempted to dance my stress away, getting a little exercise, having a little fun and not having to leave my home to do it. I like the idea of it, because it doesn't require any supplies and, these days, I am living a minimalist lifestyle.
The first time I danced, I overdid it and ended up down for the count for about three days. Lupus is mean when you use too much energy. I am not one to give up though, so instead of jamming out to Motown grooves (which really had me going), I put on some smooth jazz and a little bit of classical music. What I found was that it definitely took my mind to a new place, relaxed me and helped me to realize it wasn't really about "sweating to the oldies" as much as it was about just moving my body to the music and focusing on something other than work or the pain that my body tends to have. Some of my slow moves had me cracking up laughing as I fancied myself some sort of awesome dancer ― I'm as flexible as the floor by the way ― so a few giggles were welcome.
I would love to take some yoga classes, because I think that's pretty slow, but I would have to do a private class because my strength is terrible and I would never want to hold up a class while the instructor attempted to help me. I will say that the little boogie sessions I have been having are a big help and they are fun.
Once upon a time, I was a fitness competitor, so slowing things down and trying to remember it's not about powering through has been a little hit to my ego. But, after three days of being in the bed and feeling terrible because of using too much energy, I'm respecting my body while still trying to squeeze in some of the things that I feel will help me gain more strength, some endurance and have a little bit of fun.
***
Note: Lupus News Today is strictly a news and information website about the disease. It does not provide medical advice, diagnosis, or treatment. This content is not intended to be a substitute for professional medical advice, diagnosis, or treatment. Always seek the advice of your physician or other qualified health provider with any questions you may have regarding a medical condition. Never disregard professional medical advice or delay in seeking it because of something you have read on this website. The opinions expressed in this column are not those of Lupus News Today or its parent company, BioNews Services, and are intended to spark discussion about issues pertaining to lupus.