Warm Heart, Cold Feet Kind of Relationship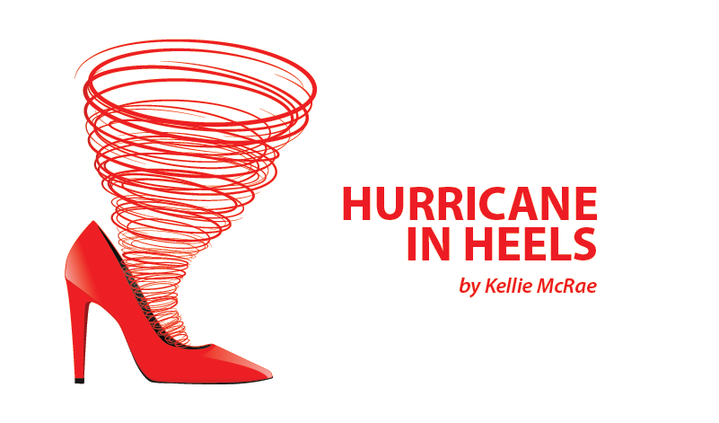 When I think of cold feet and a warm heart, what comes to mind is a caring relationship that carries a little fear of commitment. If that is what you thought of, too, sorry to take you down a different path. This one is literally one of cold feet and a warm heart. Hello to the confusion of lupus; no fear of commitment here.
Foods that once brought pleasure, depending on your medications, now can cause acid reflux and heartburn — so the warm heart I'm speaking of is not the pleasant kind. Many foods also don't always seem to taste the same. While I became a vegetarian because I paid attention to how meats were affecting me, I will say the only problem I had with chicken was that it gave me heartburn. Let's get this on the record now: water gives me heartburn, so that should tell you. Even with being a vegetarian, heartburn is one of my constant companions. Chicken, for me, started tasting like sawdust, so I pass on heartburn caused by sawdust. Once upon a time, I loved spicy food. I live in Thailand, and they invented spicy. I am the person who is now looking for the mildest thing I can put in my mouth with the knowledge that heartburn still will come calling in a few hours.
I believe in trying to use natural remedies for symptoms as often as I can, too. But apple cider vinegar didn't work, activated charcoal didn't work, changing my probiotics didn't work. So I gave in and my doctor prescribed something that works. I am stubborn, so I took what she prescribed for all of two weeks and then thought, OK, I will really pay close attention to what I eat so I don't get heartburn. This was a joke. I lasted four days before being reminded that even water gives me heartburn.
The cold feet and cold hands come from one of the tag-along symptoms that lupus brings with it, called Raynaud's disease, Raynaud's syndrome or Raynaud's phenomenon. It causes your hands and feet to go cold even in reasonable temperatures. I have a hard time being in the mall even with a sweater on for more than an hour, because it feels as though you have been out making snowballs with no mittens. When I lived in the U.S., I sometimes had to waddle like a duck to my car because my feet were so cold I could barely walk. And I lived in Florida! Even eating cold fruits can cause your hands to turn purple and your fingertips to go numb. If you're ever in the grocery store and see a woman (since lupus affects us more than the men) wearing gloves while shopping, she is probably suffering from Raynaud's. I travel with a sweater everywhere because if your body gets cold, your hands and feet decide to sympathize. So I do my best to keep my body as warm as possible. When I travel, I carry not just one — but two — fleece blankets with me, and even if I am meeting friends at a local coffee shop, I pack a blanket just in case.
Lupus is not the relationship I want causing me symptoms of a warm heart and cold feet, but I have embraced the changes in my body because once lupus decides to love you, you can't send it packing. Like I said, it has no commitment issues. I, on the other hand, am ready to break up.
***
Note: Lupus News Today is strictly a news and information website about the disease. It does not provide medical advice, diagnosis, or treatment. This content is not intended to be a substitute for professional medical advice, diagnosis, or treatment. Always seek the advice of your physician or other qualified health provider with any questions you may have regarding a medical condition. Never disregard professional medical advice or delay in seeking it because of something you have read on this website. The opinions expressed in this column are not those of Lupus News Today, or its parent company, BioNews Services, and are intended to spark discussion about issues pertaining to lupus.