Is Lupus My Calling? Figuring Out My Battle's Purpose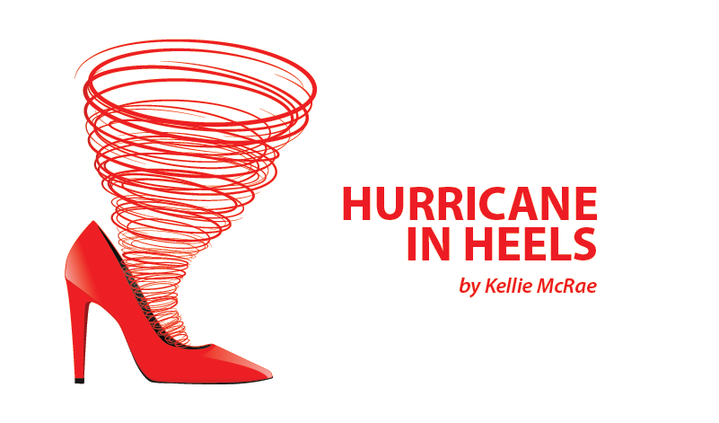 When we were kids, a friend said that he wanted to be a doctor. He never deviated from his goal. He joined the Navy, became a medic, and has since retired from that career. I've been all over the place; I've done more things than I can recall. My one consistent career choice was real estate. I think that I was successful in that area because of the varied nature of the role. One day, I would be managing properties; the next, working on listings; the following day, taking clients out on viewings. I get bored easily and have always envied people like my friend, who have a clear direction in their lives. It's like they have a calling.
I got lupus just when I was building momentum and finding out what I enjoyed. I didn't get bored with my real estate career, but I had to give it up because of the unpredictable and aggressive way that lupus made itself known in my life. I've been angry and resentful about that, but I've realized that I have nothing to take out my emotions on when no physical manifestation of my aggressor exists.
At the time of my diagnosis, I had a sizable social media following. Then while searching for a diagnosis, I started to do what the new Netflix show "Diagnosis" is doing: I asked people if the symptoms I was experiencing had ever happened to them, and if so, what they did about it.
When I received a name for what I had, I intended to close all of my social media accounts and deal with it. However, the more I wanted to keep it to myself, the less I could ignore a nagging feeling that through their research and advice, these people had encouraged me and helped to save my life. For instance, it hadn't occurred to me to attend the Mayo Clinic until someone on Facebook advised me to do so.
After months of visiting hospitals, seeing specialists, and receiving prescriptions for things they had no name for, I finally knew what was going on. I decided that I would share what I had, and I also resolved — because I'm fully in control and all-powerful (yes, that's sarcasm) — that I would go into remission. Everything I did from that point forward was about being positive and chasing remission.
When I shared, my inbox lit up with people letting me know they either had it, knew someone who had it, or offered their knowledge about lupus. Some of the messages I received were from friends I knew in real life. I was surprised that I didn't know they had a battle. They told me that they hadn't openly shared because when they did, they were either misunderstood or ridiculed. Initially, I was eager to learn and share what I'd learned, for those who were battling and for those who would misunderstand or ridicule.
I have always run toward a bully to try to persuade them to look at things differently. I don't back down easily from a challenge. I did my best to keep my point of view as real as possible, but as a self-professed joy junkie, as positive as possible. Nobody likes a negative Nellie, and folks who constantly complain find that, after a while, their complaints fall on deaf ears. I didn't want that response.
Flash forward — I have had the toughest year of my life and some dark moments. I've reluctantly shared my mental health struggles. I've had inner battles about telling my entire story. It's been a humbling experience to increase understanding and stop the ridicule, and help those who are also struggling.
People have told me that I was called to this battle for that purpose. It's not a path I would have chosen, but if I'm going to hurt and have to do rotating hospital visits, I guess my bad attitude is the perfect one for this battle. I had to accept that this is my fate. I wish that I had been called to be a gazillionaire who helped others become gazillionaires. But I was called to be a jackass with lupus, and I shall proudly march forward, yee-hawing and (metaphorically) kicking folks into awareness.
***
Note: Lupus News Today is strictly a news and information website about the disease. It does not provide medical advice, diagnosis, or treatment. This content is not intended to be a substitute for professional medical advice, diagnosis, or treatment. Always seek the advice of your physician or other qualified health provider with any questions you may have regarding a medical condition. Never disregard professional medical advice or delay in seeking it because of something you have read on this website. The opinions expressed in this column are not those of Lupus News Today, or its parent company, BioNews Services, and are intended to spark discussion about issues pertaining to lupus.