Being Strong Is Knowing When You Need Help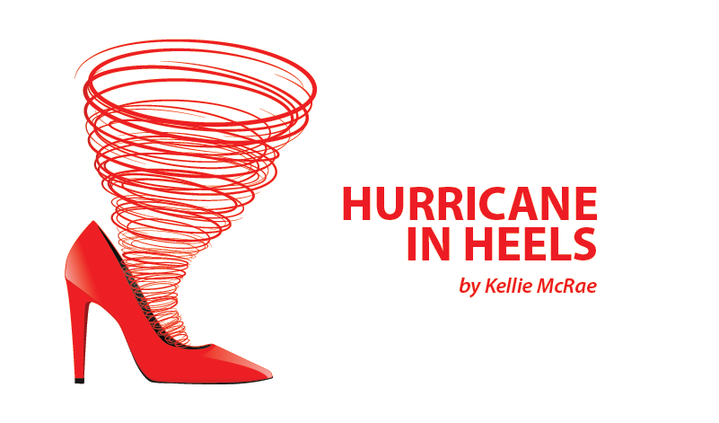 I pride myself on being a strong person. Over the years, however, my definition of strength has changed dramatically.
When I was growing up in Chicago's inner city, being strong meant never outwardly showing any fear. I'd fight for the smallest victories to let people know I was not to be messed with.
When I joined the military, it meant not only never complaining, but also never asking for help. I was an aircraft mechanic, which was considered a man's job. If I had to ask for help, I didn't need to be in this field. It didn't matter that the men could ask for help; as a woman, I would be seen as helpless and weak.
After I left the military, it meant outperforming everyone around me and never letting anyone see me sweat. I had to do everything faster and be bolder.
I have been told more than once that I am intimidating. It's not because I am mean or scary, but because I speak my mind and am extremely confident in my abilities. I make no apologies. I have often told people around me that I cannot expect them to play in my band if I am not willing to toot my own horn.
Since my lupus diagnosis, a lot has changed. For some of us, lupus is quite aggressive and creates many limitations. I don't do well with this because I have always been able to do more than most people around me.
Now there are days when I struggle just to sit up straight. This has hit my confidence level in the gut. I am working to get myself back to a healthier mental state, but in the meantime, my definition of being strong has been altered.
I used to say that tears were wasted water that did not make flowers grow, but now I realize that we were built with tear ducts for a reason. Crying allows the release of tension from sadness, anger, frustration, anxiety, and so on. Tears can be cleansing and allow real work to begin.
I once had the attitude of "I'll do it my damned self!" I want things done right now, and that is another reason I worked circles around everyone else. I am impatient and I don't believe in putting things off — let's get it done so it's out of the way! Now, I have to prioritize my to-do list because some days I simply have no energy for some of the things on it.
I am also learning how to delegate. That's my fancy way of saying I ask people if they can do things for me. As a businesswoman, I have learned about working within deadlines and expectations to minimize my frustration. When I ask people to do things for me, I offer clear expectations and a deadline. I confirm that the plan works for them so there are no misunderstandings. Asking for help is fairly foreign to me, but I realize that in order to progress, I have to stop looking at it as a weakness.
I've learned to pick my battles. Where I grew up, the slightest perception of disrespect — like stepping on someone's new pair of white gym shoes — could cost you your life, so we learned to always fight, even for things that were considered stupid to the outside world looking in. I had to learn that not every offense was an attack and that deciding what was worth battling over showed more strength than fighting for everything.
I realize that even if I don't share them, my thoughts and opinions are still my own. I do not have to push aggressively to get others to accept them or me. Like many people, I am a work in progress, and I like a lot of things about the new me. I would not trade this experience because of the growth I've achieved, but I am really working to find a balance between the old me and the new one.
How do you find balance?
***
Note: Lupus News Today is strictly a news and information website about the disease. It does not provide medical advice, diagnosis, or treatment. This content is not intended to be a substitute for professional medical advice, diagnosis, or treatment. Always seek the advice of your physician or other qualified health provider with any questions you may have regarding a medical condition. Never disregard professional medical advice or delay in seeking it because of something you have read on this website. The opinions expressed in this column are not those of Lupus News Today, or its parent company, BioNews Services, and are intended to spark discussion about issues pertaining to lupus.